9d nls system
9d nls system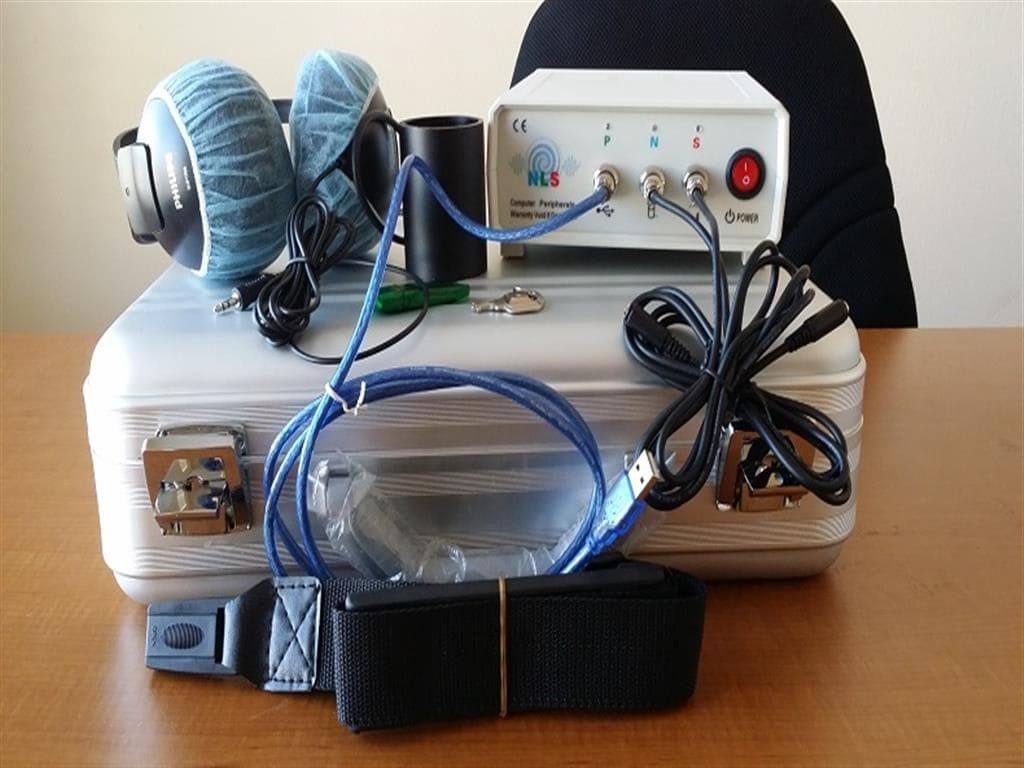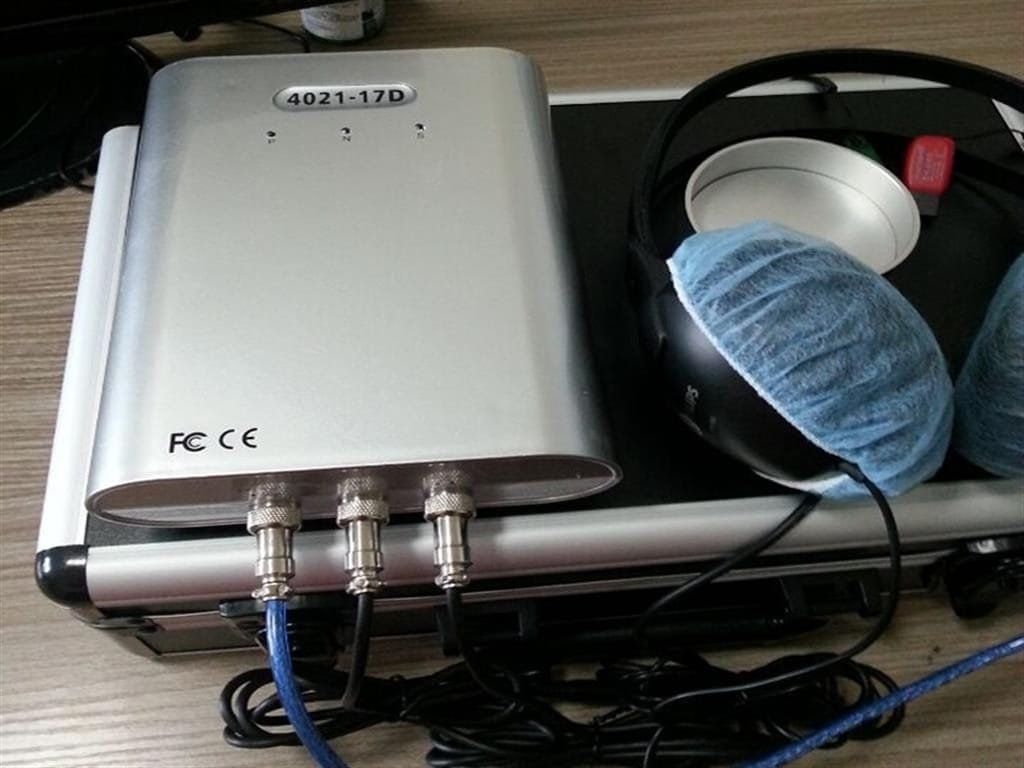 In the body, metabolism, organ functional processes are controlled by bio-electromagnetic signals, bio-electromagnetic resonances and so-called biofoton.
The total number of these signals is one thousand billion every second, which provides uninterrupted transmission of information during healthy transmission.
However, in the event of disruption, an even flow of information is disturbed, causing a change in our biological function, and this perceived change is perceived as a symptom of the disease.
Each cell of our body is a small electromagnetic unit. Our vegetative life support system, like a software, runs a program to maintain the homeostasis of our being.
The subconscious program, using our brain, generates bio-electric impulses, which are bio-electrical impulses, biofoton, containing information to control the functioning of the hormone system and the organs.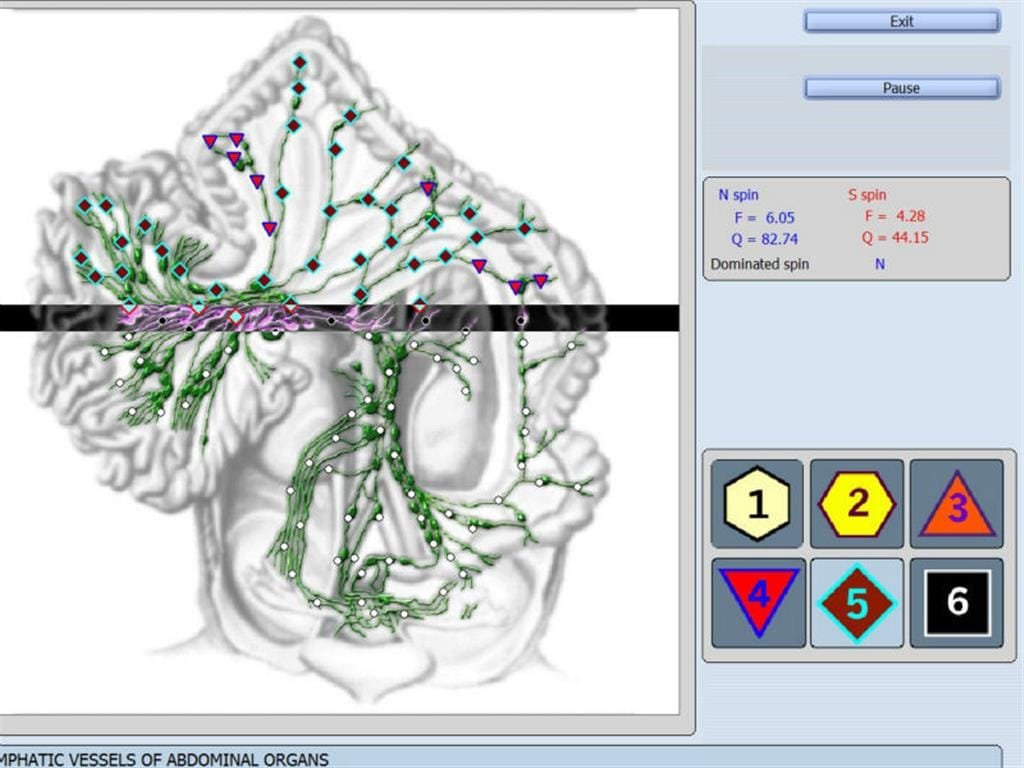 So our organization is controlled by bio-electric impulses and bio-phonics.
The control of the hormone as a biochemical control is carried out with this bio-electromagnetic bio-photon communication, which is responsible for coordinating cell biochemical processes. These bio-electromagnetic resonances are measurable with the device.
The special signal processing program draws signals to the specific sectional area based on the measurement data. From this it can be inferred that the processes in the body are present.
The 9D NLS System instrument compares the QED (Quantum Electro Dynamics) data in the patient's body surface with the 5718 spectral data of the computer database, where there are any defects or changes in the patient's biological force.
It should be noted that during the measurement, the sphinx is diagnosed with the surrounding information field, it does not provide a detailed medical diagnosis.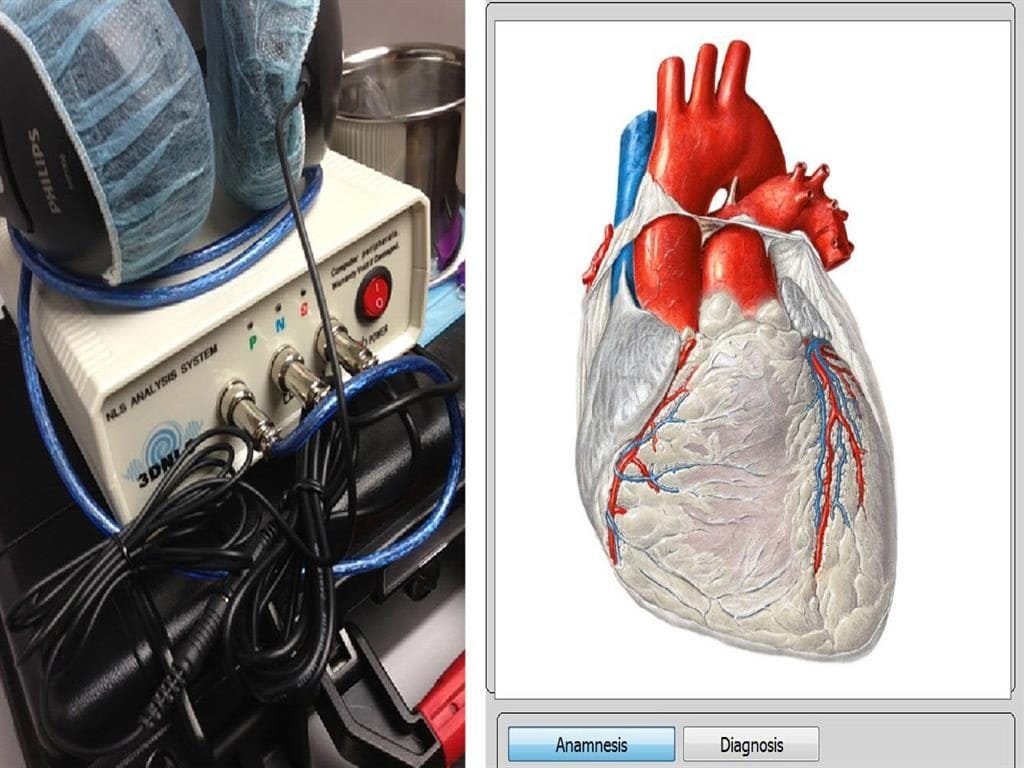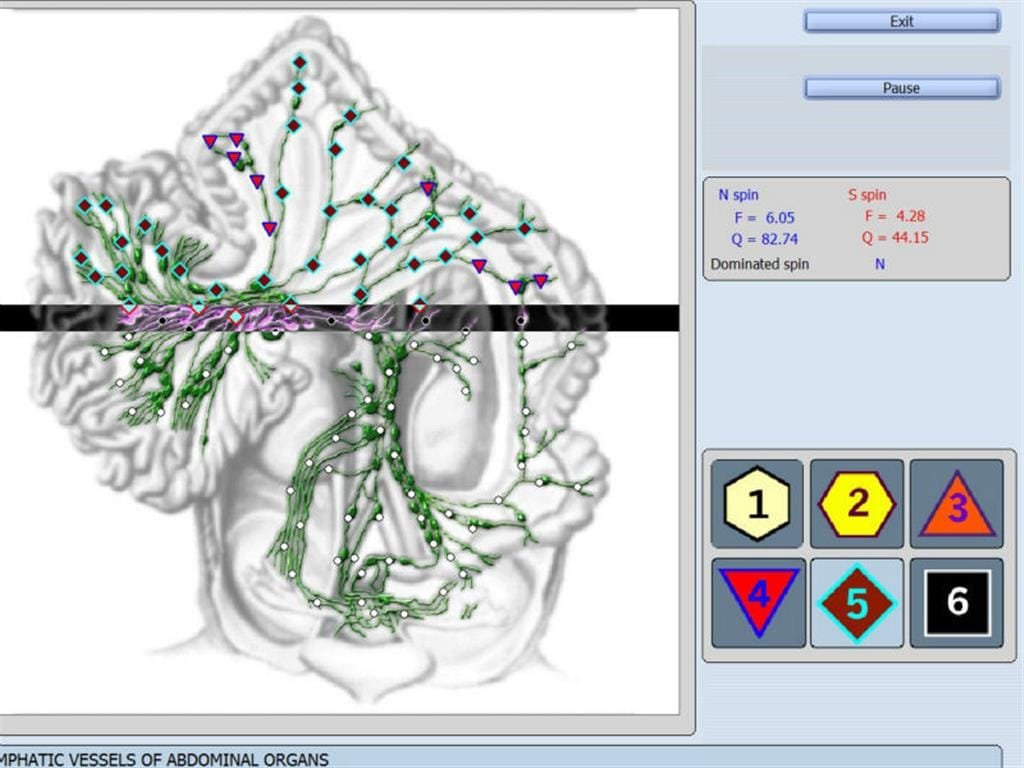 HOW 9D NLS System WORKS
The principles of Quantum Entropy Logic-NLS developed by modern day Russian scientists reveal that biological structures have a bioenergy field that includes magnetic vortex oscillations recorded on a matrix. Pathological biological processes have associated unstable magnetic vortex states (meta states). These same Russian scientists developed the technology to isolate and record the unstable magnetic vortex states associated with the corresponding biological processes. Vector-NLS is the most advanced Quantum Bioresonance Analysis and Therapy technology available today.
Assessment of the body is due to resonant amplification of the magnetic vortex states. Each organ has a specific, frequency range of magnetic vortex states, which are displayed in chart form. Any biological process, whether healthy or pathological has very specific magnetic vortex oscillations. These are stored in the computer memory and take into account the severity, age, gender and other characteristics of the subjects.
The 9D NLS System technology is classified as biofeedback technology. Data is collected by resonance amplification of the magnetic vortex states of the entire biofield matrix by using trigger sensors. By using a computer driven instrument in a safe, noninvasive, painless and effective way, information about the entire biofield matrix is displayed down to the level of the chromosome biofield.
The patient sits in front of the computer monitor and wears headphones for 15-30 minutes. During this time there is a collection of information about the state of his/her biofield. After this, various analyses are performed and summaries are displayed reflecting the energetic health of the patient. Color icons show various degrees of unstable magnetic vortex states displayed on the computer screens virtual model.
The holistic professional compares the computer displays to the similarity of the reference biofield processes (healthy biofield, altered tissue biofield, infectious agent's biofield) and identifies the closest emerging biofield process or tendency.
At Energy Healing Arts we are dedicated to helping people restore their health, and prevent unnecessary degeneration, through the most advanced technology today. With a list of over 1000 biofield anatomy parts, detailed descriptions of every pathological biofield process, virus and bacteria biofields, suggested herb biofields, remedy preparation tool, Meta-therapy, and many other parts, the 9D NLS System is simply amazing in its accuracy and detail.
The ultimate goal will be to help you increase relaxation, relieve pain, increase cellular health and develop healthier, more comfortable life patterns while enhancing your biofield matrix. The changes and possibilities will be up to you and your practitioner.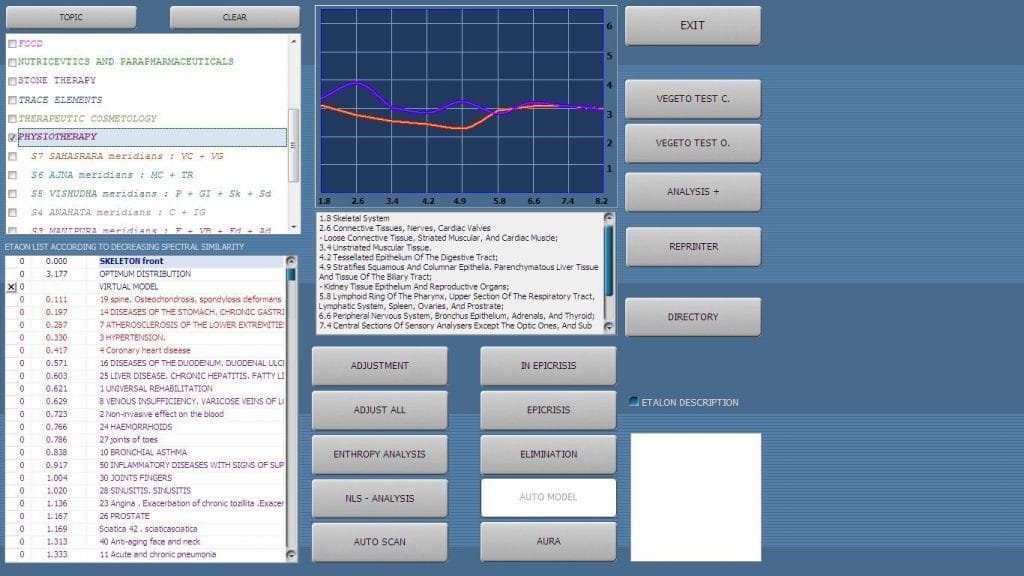 Why 9D NLS System and Where USE 9D NLS System?
MK 9D NLS System can be used by anyone who is interested in quickly and effectively examining the health of their patients, clients, friends, family or employees. Accurate analysis is the driving factor of our company and no matter whom you are or what you do, you will be well informed with the information you will gather from the DOLMA 9D NLS System device, and so will everyone you work with.
Remember that the information is being gathered on a cellular level, and the beauty of this method of diagnosis is that before anything is manifested, it is found.
People who fall under any of the following categories are welcome, advised and will find benefit in using and having a DOLMA 9D NLS System bio feed back device.
FAMILY DOCTORS
The device allows detecting and monitoring the expression of genetically caused diseases among all family members
CLINICS AND MEDICAL UNITS
Greatly increases the efficiency of clinical examination and the initial reception. Significantly lower costs of finance and time. Physicians are exempt from routine and often formal work. No need to send your clients to other specialists, you can assist them by examining all the concerns they have and providing treatment, and healing methods.
EDUCATION FACILITIES AND SCHOOLS
Becomes a real continuous monitoring of the health of all children and staff at intervals of not less than once a month, the ability to assess the adequacy of student's health.
SPORTS, RECREATION CENTERS AND FITNESS FACILITIES
Objective medical monitoring is required whenever there is a serious exercise. This equipment allows us to create an individual program, taking into account features of the organism.
FAMILY AND FRIENDS
MK 9D NLS System is a great tool to monitor the health of your family and friends. Provides means of checkup, treatment and healing without having to spend large amounts of finances on health care services.
COSMETIC AND SPA SALONS
Concern about the health of its customers – a very strong competitive trump card. Objective assessment of the client can choose individual cosmetic program and achieve impressive results.
How long is the appointment?
Your first scan and consultation with your Metatherapy Practitioner will last approximately one hours. Subsequent consultations will also vary depending on your needs from half an hour to an hour. As each individuals health, conditions and needs vary, the required appointment lenght may vary also. If you wish to know a more exact estimate, please discuss this at your first consultation with your Metatherapist.
9d nls health analyzer manual pdf
3d nls health analyzer manual pdf
Metatron NLS CE certifications
MRI and NLS – Diagnostics of Ankle Joint Damages
Metatron hunter nls Three-Dimensional-NLS-Graphy-of-Joints-In-Diagnostics-of-Early-Reumatoid-Arthritis Metatron hunter nls Importance of Three Dimensional Reconstruction and Visualization Algorithms Main Tendencies of Non Linear Technology Development NLS – Diagnostics of Athletic Injuries and Muscles
Related Items