biophilia tracker price
biophilia tracker NLS what it?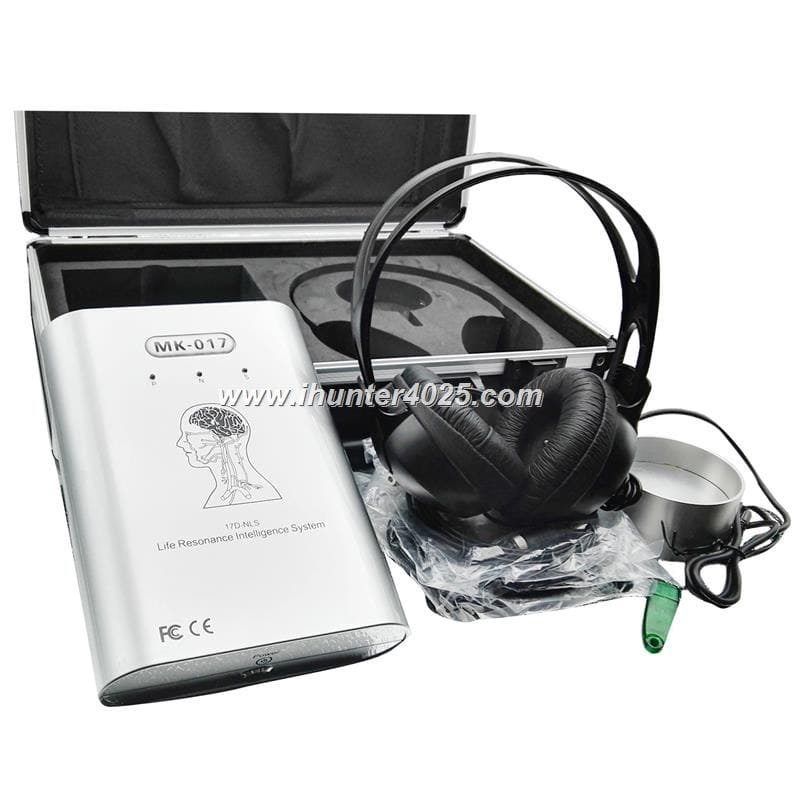 biophilia tracker NLS machien is a kind of Pathomorphology, Microbiology, Biochemistry, Immunology, Phamacology, Organ preparation, Nutraceuticals and analysis system of clinical medical database.
Main function
1.Body detection function
Detectable systemic 12 big systems,Hundreds of organs, glands, cell…, Thousands of diseases make predictive report, the whole body 120000 list ensure accurate detection.The customer can see their organs current and past, and future 3 to 5 years of health and organization cell vitality trend.
2.The items (goods) analysis function
Can analysis food, health products, etc. The article such as whether to human organs have the effect or damage, so as to carry out mediation balance life state.
3.Repair treatment function
With energy spectrum restoration and repair function, to the early stages of the disease or has not been formed stage, especially for pain spot repair has the very good auxiliary curative effect.
More than 5000 testing of spectral etalons
A # ORGANOPREPARAT
B # BIOCHEMICAL HOMEOSTASIS
C # PATHOMORPHOLOGY
D # ALLERGENS
E # MICROORGANISMS AND HELMINTHS
F # ALLOPATHY
G # HOMEOPATHY
H # PHYTOTHERAPY
I # NUTRACEUTICALS AND PARAPHARNACEUTICALS
J # FOOD
K # LITHOTHERAPY
L # TRACE ELEMENTS
M # THERAPEUTIC COSMETOLOGY
N # BACH FLOWERS
O # BACH FLOWERS EXTRACTS
S7 SAHARARA meridians: VC + VG
S6 AJNA meridians : MC + TR
S5 VISHUDHA meridians : P + GI + Sk + Sd
S4 ANAHATA meridians : C + IG
S3 MANIPURA meridians : F + VB + Fd + Ad
S2 SVADHISTHANA meridians : R + V + Al + Ly
S1 MULADHARA meridians : RP + E
Minerals indicators
Vitamins
Vitamins and vitamin-like substance
SANUM: vitamins, antioxidants, min.preparaty
Vitamins and vitamin-like substance
Vitamin Table
Allopathy (vitamins and minerals)
Supplements(vitamins and minerals) total
Vitamins and trace elements common
Micronutrients
Emotion Matrix
Allopathie (Vitamine and spurenelemente)
Spurenelemente
Etc…
How biophilia tracker work?
The device works on the principle of amplification of the iniciated signals with the disintegration of metastable structures. By influencing external electromagnetic fields the magnetic moments of the molecular currents in the centers of the cortex nerve cells are loosing their authentic orientation. This causes faulty adjustment of eddy structures of delocalized electrons which lead to formation of unstable metastable states. Disintegration of such state acts as iniciated signal. Expressed physically this device is system of the electronic oscillator which oscillates at appropriate wavelength of electromagnetic radiation. Its energy corresponds to the energy that degrades dominant bonds that maintain structural organization of biological objects in a good condition.The device can cause a bioelectric aktivity of the brain cells so it is possible to selectively amplify signals in the background, which compared to static currents, are hard to detect. Information concerning specific temporal condition of organs and tissues are gathered on the basis of non-contact sensor that was developed using modern information technology and infrasonic circuits. This sensor reveals hardly detectable fluctuation of signals, which are filtered from sound fields and subsequently converted into a digital sequence where they are processed by a microprocessor and, using the interface cable, transferred to a computer.The development of a new generation of nonlinear computer scanners (metatrons), which make use of multidimensional virtual imaging of the object under investigation, has enabled to substantially enhance the effectiveness of the NLS-method and even expand its field of application, despite the competitiveness from MRT. The distinctive feature of multidimensional NLS imaging is an initially volumetric nature of scanning.
The data thus received are an integral array, which facilitates the reconstruction of multidimensional virtual images of anatomical structures of the object under investigation. In this connection the virtual NLS is widely used, especially for angiographic investigations with a three-dimensional reconstruction of vascular formations. Another prospective field of application of the three-dimensional image reconstruction based on the data received by means of multidimensional NLS is the study of hollow organs with Уvirtual NLS-scopyФ involved. This kind of system was developed by Medintech Company for its high-speed multidimensional nonlinear scanners, Z series, and was called Hunter. Hugh resolution maintained during spiral scanning and the use of LAPP system (a system parallel processors with super high computational capability and speed of operation) enable to realize in the project the principle of Уvirtual NLS-scopyФ at Voxel Z multimodal DICOM- compatible work station which is the principal system of imaging and subsequent data processing with Medintech scanners. NLS images are made ready for visual analysis by means of 4-d Tissue original company-developed method that makes it possible not only to obtain virtual multidimensional icons of anatomical structures but also to single out a specific biological tissue of interest-an extra dimension-and in addition make an imaged bones, soft tissue and vessels at a time. The specific characteristic of the representation of virtual data by the Hunter system is simultaneous of surfaces of cavatus and extramural formations located outside the lumen of the cavity under examination (lymph nodes, vessels). The images that are received form a natural sequence of virtual NLS pictures.
Why absolutely nothing is wrong with your Biophilia Tracker x2?
So some special navigation programs automatically define the path of motion of the Уvirtual scannerФ by the center of the cavity under examination. The path of motion can be chosen by the operator by means of some other adjustments, which enable to specify the NLS picture in detail by changing of views. A raised representation of the cavity surface is also possible with some deliberate areas of shade involved. The produced sequences of NLS pictures can be easily transformed into a standard VHS video format by means of the epi-Clien program and thus be used in common video systems, specifically in teleradiology. The Hunter system is in the first place designed to reveal patients having obstructive processes in the upper respiratory passages, bulky esophageal, gastric or colonic formations, atherosclerotic lesions o large vessels, and disorders affecting paranasal sinuses, bladder, or spinal canal. The data gathered through Уvirtual NLS-scopyФ enable to pick out in good time the optimum spot for biopsy and find out the extent of the required surgical intervention.
This new model performs all energy diagnostic analysis automatically and completely on its own. All measured data and analysis are evaluated in tables, so you can see and watch the last 4 diagnosis at once. The device is able to compare immediately and to evaluate correctly the measured values of the previous analyzes. Everything can be printed out immediately. While printing, you can also choose adjustment and printing of required parameters. The device allows you to choose manual settings as in the previous systems or semi-automatic settings when energy harmonization. It is able to test suitable food supplements, herbs, foods, allergens, pathogens, etc. Another inovation brings an option to compare the diagnostic of the measured curves, spin energy of organs and energy map of organs. The device was also supplemented with further testing for pathogens, list of another 25 companies dealing with dietary supplements and testing for suitable foods for a particular client. Another new feature is the automatic quantum harmonization. The programming software is regularly improved. Once you connect to the Internet and the program runs on the computer, a new current database of other allergens, pathogens, nutritional supplements, homeopathic remedies and other software upgrade is downloaded. If you have a problem with the software, we will quickly resolve it using a remote connection to your computer.
Each biophilia tracker is calibrated with a computer processor to work as precisely as possible. It can be set to normal or higher sensitivity. A computer with installed software should be used only for diagnostic and notes. Installing additional software and downloading can recalibrate the device and partly influence the evaluation of recorded samples. Therefore we recommend to use the computer only for diagnostics and energy health analysis. We also provide remote maintenance of your computer, so you do not necessarily need to drive tens or hundreds of kilometers in order to fix any error or blockage of the program.
How biophilia tracker Instruments works?
The biophilia tracker analog‑free computerized human body healty analyzer instruments enables to trace any states of biological object, according to a change in the wave characteristics of the bodys tissues, individual cells, chromosomes and even separate ferments and hormones.
Nonlinear analysis systems (NLS) are the most advanced information technologies that can now, at the outset of the century, be considered the most remarkable and advantageous accomplishment of modern natural science.
The Indication/diagnosis equipment based on the spectral analysis of vortex magnetic fields of biological organisms is quite unique .. Numerous experiments performed at the Institute of Practical Psychophysics confirm a close relationship between vortex magnetic fields and biological systems with these fields being used in biological systems as a means of extra ‑ and intracellular interaction. The vortex magnetic fields plays an important part in information transfer and interaction with biological sys‑tems.
How do biological systems recognize and isolate the necessary information from the background noise and in what manner do extra‑ and intracellular communications take place? The research on energy fields around plants and animals done at the Institute has brought to conclusion that there exists an extremely weak low‑frequency vortex magnetic field around biological systems. In try‑ing to figure out the world of energy fields of living organisms we drew close to the comprehension of the biofield phenomenon which people have known from time immemoria l,with some of the evidence found in the Yajur ‑ Veda and traditional Chinese medicine.
The scientific discoveries underlying this method are a technological addition to the centuries‑old Oriental medicine based on energy conceptions of acupuncture as a means of the biological system control. If we turn to the Chinese meridian system we will leam of the mysterious tsi flux which in energy terms reminds us of a coherent photon flux
The ʹ NLS •system shows functuats according to the principle of amplification of the initiating signal with the disintegration of metastable systems involved. In terms of physics the 8DNLS is a system of electronic oscillators resonating at the wavelength of electromagnetic radiation whose
energy is equivalent to the energy breaking down the dominant bonds that maintain the structural organization of theorganism under investigation.
The magnetic moments of the molecular currents, affected by external physical fields, lose their initial orientation which causes disalignment of the spin structures of delocalized electrons of admixture center of cortex neurons; that, in turn, gives rise to their unstable metastable states whose disintegration acts as an amplifier of the initiating signal.
ʺThe NLS Scanner employs a treatment method designed to strengthen the body and enhance the bodyʹs natural recovery to health. Making use of this device affords the practitioner and client an opportunity similar to one‑stop‑shopping;ʺ
The hardware‑software com‑plex developed at the Institute of Practical Psychophysics enables to produce a preset bioelectrical activity of brain neurons, with this activity as a background it becomes possible to selectively amplify signals hardly detectable against the statistical fluctuations and iso* late and decode the information they con‑tain.
In a way the apparatus • NLS • takes bearings of this radiation just where it originates in order to then decode and display it on the computer screen where a virtual model of the organ is produced in certain colors.
The NLS Scanner is designed to provide the most accurate results because it focuses on the source, the brain, therefore, the mind is where we begin accumulating information on the changes that occur in the body. The sensors in the headphones placed on the ears of the subject will trigger the brain to communicate the frequencies that occur within the body. Each and every change at the cellular level will be detected and identified, whether the challenge is a bacteria, virus, parasite, or any dis‑ease manifestation or biochemical being, it will be detected by recognition of its unique frequency/signature and be identified by name and development stage.
Modern bio-energy researches that have been carried out on plants and animals since 1920 concluded that there is a frequency-specific swirl, a magnetic field in biological systems.
In the center of the biophilia tracker Biorezonancia Scanners database, more than 100,000 patients, more than 1000 exclusive health questions, test results, and test information, based on which the 5718 spectral chart was compiled.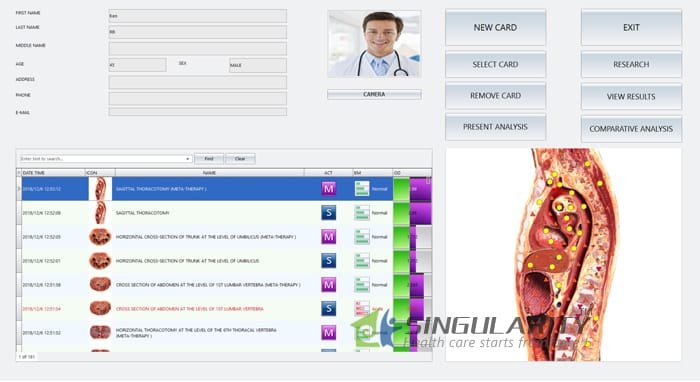 Can biophilia tracker Device Test:
Complex Analysis of all organs and systems of the human body
The cardiovascular system
Gastro-intestinal tract
Genital-urinary system
Musculoskeletal system
Bronchi-pulmonary system
The endocrine system
Visual and hearing aids/organs
The nervous system
Biochemical analysis of blood without interference
Infection in the organs and systems – viruses, bacteria, fungi, protozoa, helminths infection, etc.
(staphylococci and streptococci, giardiasis, trichomonas, chlamydia, urea plasma, and so on)
Qualitative assessment of hormone levels, adrenal, pituitary, pancreas, thyroid, gonads
Level of immunity
Allergy diagnosis
Medical testing (individual selection of drugs)
Chromosomal diagnosis
Laboratory Analysis (blood counts, biochemical parameters, hormones, trace elements)
Treatment of pathological processes identified by the bio resonance therapy (meta-therapy).
The treatment method LITHOTHERAPY (spectral frequencies individually selected minerals)
Fear, Emotional Matrix, relationship Matrix, etc….
The Chakras is the electromagnetic field that surrounds every living being and is manifested in the physical field by electrically charged objects that represent themselves as different colors that surround the body. This electromagnetic field can provide information regarding a person's emotional state, the quality of consciousness and will determine the level of health regarding an individual organ and organ systems.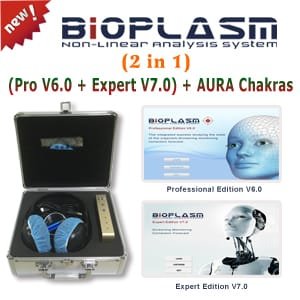 Who need use the biophilia tracker?
OUR PRODUCTS ARE ALREADY USED BY:
Doctors and medical practitioners
Sanatorium resorts
Fitness centers and spas
Medical Clinics
Oriental Medicine Centers
Sports Medicine Specialists
Diagnostic rooms
Scientific research centers
Distributors of phytopreparations and dietary supplements
Biophilia Tracker Price
We are offer Top brand Newest biophilia tracker,We can offer OEM biophilia tracker and software services.We can delivery to worldwide ,iF You need the biophilia tracker best factory price.Contact now!
---
We are vector nls,nls vector,vector nls scan,vector nls device,9d nls,8d nls,metatron nls,diacom nls,3d nls.Offer different language of software,Such as English,Spanish,chinese,Malay ect...Support system:Win2k/Xp/2003/Vista/Win7/Win8,win10 Free upgrade and download software.Unified Wholesale price.Welcome to inquiry and OEM.

vector nls device applications(Where need it?):


1,Health products distributor

2 distributor of health products, health products stores and counters

3, health product manufacturers and research institutes,

4 health care centers, beauty salons, beauty salons and beauty teaching institutions

5, sub-health counseling

.6 care clinics,

7 nutrition guidance counselors, other industries


Production, sale, offer OEM & ODM .
---
Our advantage(Why choose us?):
1.Original software.

2.OEM Accepted.

3.In stock.

4.Professional after sales service.

5.Different language version.

6.Free upgrade software forever.

7.Wholesale price.

8.CE Cetificate.

9.Support operating system:xp/vista/win7/Win8/Win10 (32bits and 64 bits) etc.
---
| | |
| --- | --- |
| | |
| Sale Cousultant : Mrs Lucy | Sale Consultant : Mr Mark |
| | |
| | |
Related Items