vector nls quantum biofield scanner how work how use?

vector nls quantum biofield scanner what it?
Vector NLS: Quantum Biofield Scanner
Detection of biofield pathological processes before disease
Biofield energy analysis of chronic health issues
Visualization of anatomical biofield energy levels
One click overview of all organ biofield systems
Allows holistic professionals to see the Invisible
Early detection of low energy anatomical biofield states
Pre-disease biofield states analysis & comparisons
Biofield balancing therapy options available
Remedy balancing options can be analyzed
Easily integrates with ZEB biofield balancing devices
Homeopathic therapy remedies created in minutes
Bioresonance balancing for Meta-states, pathogens & allergens
Vector NLS recognizes energetic imbalances in the:
Osteo-skeletal system (bones, joints, muscles, etc.)
Lymphatic system, lymph nodes individual
Vascular system (coronary vessels, arteries, veins, capillaries)
Nervous system, (brain, spinal cord, hypothalamus, pituitary)
Urogenital system (kidney, bladder, ovaries, uterus, prostate)
Respiratory system (lungs, trachea, bronchi, etc.)
Digestive system (stomach, intestines, esophagus, liver, etc.)
Endocrine system (thyroid, adrenal glands, etc.)
Vector NLS recognizes these biofields:
Bacteria, fungi, viruses and parasites
Blood components, hormones and enzymes
Allergens (up to 500) and environmental toxins
Food, herbs, homeopathics, pharmaceuticals etc.
Vector NLS provides support to return to a harmonious state of health by:
Patient energetic compatibility with homeopathic products, herbs, nutritional supplements, pharmaceuticals, & foods
Delivering Meta-therapy balancing treatments
Using the resonance chamber to test optimal remedies
Delivering homeopathics, mineral and many other frequencies for balancing of pathological processes
Comparing previous examination changes and results
Making Remedy solutions from the remedy database.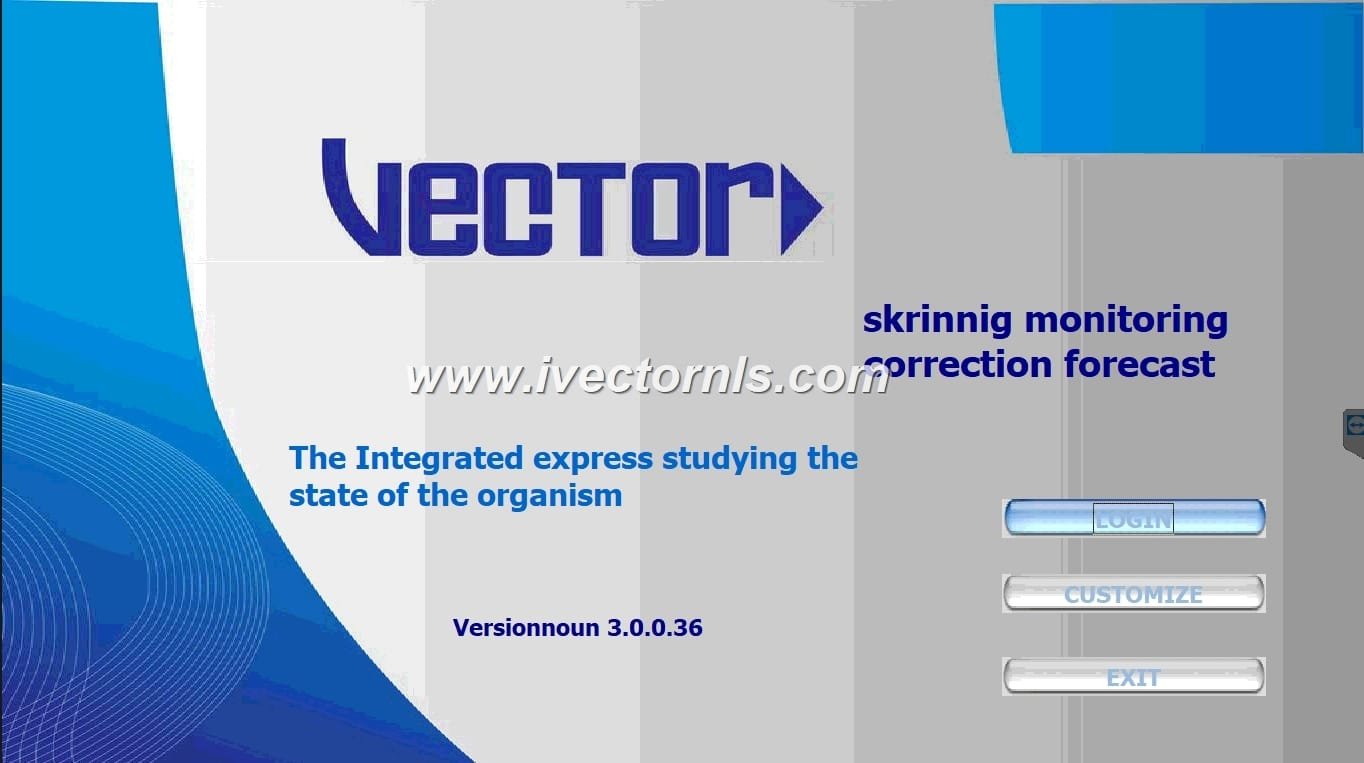 Biofield Scanning/Therapy Groups
The Vector Non-Linear System (NLS) uses the most advanced Quantum Medicine Analysis technology today. Modern day research on energy fields around plants and animals has concluded that there exist extremely weak, frequency specific, vortex magnetic fields around biological systems. People have utilized this knowledge for thousands of years in the ancient disciplines of the Yoga-Chakra traditions, the Chinese Medicine traditions and others.
The Vector NLS performs biofield analysis for organ biofields, the cellular biofield level, chromosomal biofield level and microorganism biofield level. Others have characterized the accuracy of the Vector NLS to have an accuracy between 80 – 95%.
The principles of the Vector Device have their origins in bioresonance research that started in the 1950's by scientists in the USA, Japan and Russia. Since that time, hundreds of millions of dollars have been channeled into testing and improving the technology to its current levels of excellence. The database that lies at the heart of the Vector NLS contains exclusive information resulting from Russian developers examining and treating over 100,000 patients with over 1,000 health issues.
vector nls quantum biofield scanner how work?
The principles of Quantum Entropy Logic-NLS developed by modern day Russian scientists reveal that biological structures have a bioenergy field that includes magnetic vortex oscillations recorded on a matrix. Pathological biological processes have associated unstable magnetic vortex states (meta states). These same Russian scientists developed the technology to isolate and record the unstable magnetic vortex states associated with the corresponding biological processes. Vector-NLS is the most advanced Quantum Bioresonance Analysis and Therapy technology available today.
Assessment of the body is due to resonant amplification of the magnetic vortex states. Each organ has a specific, frequency range of magnetic vortex states, which are displayed in chart form. Any biological process, whether healthy or pathological has very specific magnetic vortex oscillations. These are stored in the computer memory and take into account the severity, age, gender and other characteristics of the subjects.
The Vector nls quantum biofield scanner technology is classified as biofeedback technology. Data is collected by resonance amplification of the magnetic vortex states of the entire biofield matrix by using trigger sensors. By using a computer driven instrument in a safe, noninvasive, painless and effective way, information about the entire biofield matrix is displayed down to the level of the chromosome biofield.
The patient sits in front of the computer monitor and wears headphones for 15-30 minutes. During this time there is a collection of information about the state of his/her biofield. After this, various analyses are performed and summaries are displayed reflecting the energetic health of the patient. Color icons show various degrees of unstable magnetic vortex states displayed on the computer screens virtual model.
The holistic professional compares the computer displays to the similarity of the reference biofield processes (healthy biofield, altered tissue biofield, infectious agent's biofield) and identifies the closest emerging biofield process or tendency.
At Energy Healing Arts we are dedicated to helping people restore their health, and prevent unnecessary degeneration, through the most advanced technology today. With a list of over 1000 biofield anatomy parts, detailed descriptions of every pathological biofield process, virus and bacteria biofields, suggested herb biofields, remedy preparation tool, Meta-therapy, and many other parts, the Vector nls quantum biofield scanner is simply amazing in its accuracy and detail.
The ultimate goal will be to help you increase relaxation, relieve pain, increase cellular health and develop healthier, more comfortable life patterns while enhancing your biofield matrix. The changes and possibilities will be up to you and your practitioner.

how to use vector nls quantum biofield scanner Video Teaching??
Why vector nls quantum biofield scanner?
Why Should You Need Vector nls quantum biofield scanner?
With the amount of Biofeedback systems on the market ranging from $500-$30,000 USD, people are very confused about the quality and genuine nature of these products. It is very important that you consider all the pros and cons of systems and the companies behind them. Please ask as many questions about training, support, software updates and customer service as you possibly can in order to make the best decision. Decide on what you want the system to do for you (Analysis, therapy, remedy preparation, etc) or if you are looking for a system which does all of the above. Be prepared to pay for a good quality product but not overpay or underpay. With often going on promotions here at Vector we are always willing to help people with their budget but we also have a standard of quality which we will not compromise on. Each Vector Biofeedback purchase includes the following:
1 year warranty
Technical support
Customer service
Software updates
Certified training
Who Need the Vector nls quantum biofield scanner?
Vector nls quantum biofield scanner IS FOR EVERYONE:
Vector nls quantum biofield scanner can be used by anyone who is interested in quickly and effectively examining the health of their patients, clients, friends, family or employees. Accurate analysis is the driving factor of our company and no matter whom you are or what you do, you will be well informed with the information you will gather from the Vector nls quantum biofield scanner device, and so will everyone you work with.
Remember that the information is being gathered on a biofield level, and the beauty of this method of analysis is that before anything is physically manifested, it is found.
People who fall under any of the following categories are welcome, advised and will find benefit in using and having a Vector nls quantum biofield scanner biofield device.
HOLISTIC PRACTITIONERS
For Naturopaths, Doctor of Osteopathic Medicine, Chiropractors, Acupuncturists, Nurses, Nurse Practitioners, Homepaths and Medical Doctors, the Vector nls quantum biofield scanner allows detecting and monitoring of the biofield at all levels of the human being including the circulatory system, nervous system, etc. It is a quick way to survey the energetic status of your patients. After scanning the Vector nls quantum biofield scanner can provide homeopathy, meta-therapy, PEMF therapy, infrared therapy and bioresonance therapy .
CLINICS AND MEDICAL UNITS
Vector nls quantum biofield scanner greatly increases the efficiency of the initial visit & quality of examinations. Clinics can add this new state-of-the-art technology to their clinics. Vector nls quantum biofield scanner will create a new revenue stream from holistically oriented patients. Clinics can assist patients by surveying all their concerns on a biofield level as well as provide energy balancing methods.
EDUCATION FACILITIES AND SCHOOLS
A preventive biofield monitoring program can be implemented for the health and wellness of children and staff. Students or staff returning from being ill can be scanned and balanced as well.
NURSING HOMES
Vector nls quantum biofield scanner can be used to balance out energies to prevent and defer more invasive treatments by balancing the energy before illness occurs. This will improve the quality of life for the majority of individual patients.
SPORTS AND RECREATION FACILITIES, ALSO FITNESS CENTERS
Objective monitoring of heart rate, blood pressure, nutrient levels and blood chemistry is important whenever there is serious exercise. The Vector nls quantum biofield scanner is a great health information technology to add to the existing monitoring modalities. It enhances the ability to create individual health programs.
SPA SALONS
Concern about the health of salon customers is a strong competitive trump card. Vector nls quantum biofield scanner can provide an assessment of the client's energetic health.It will facilitate improvement in designing individual spa programs that best rejuvenate and improve their well being.
FAMILY AND FRIENDS
Vector nls quantum biofield scanner is a great tool to monitor the biofield health of your family and friends. It provides a means of checkup, therapy and energy balancing, minimizing the need to spend large amounts of visits and finances on health care services.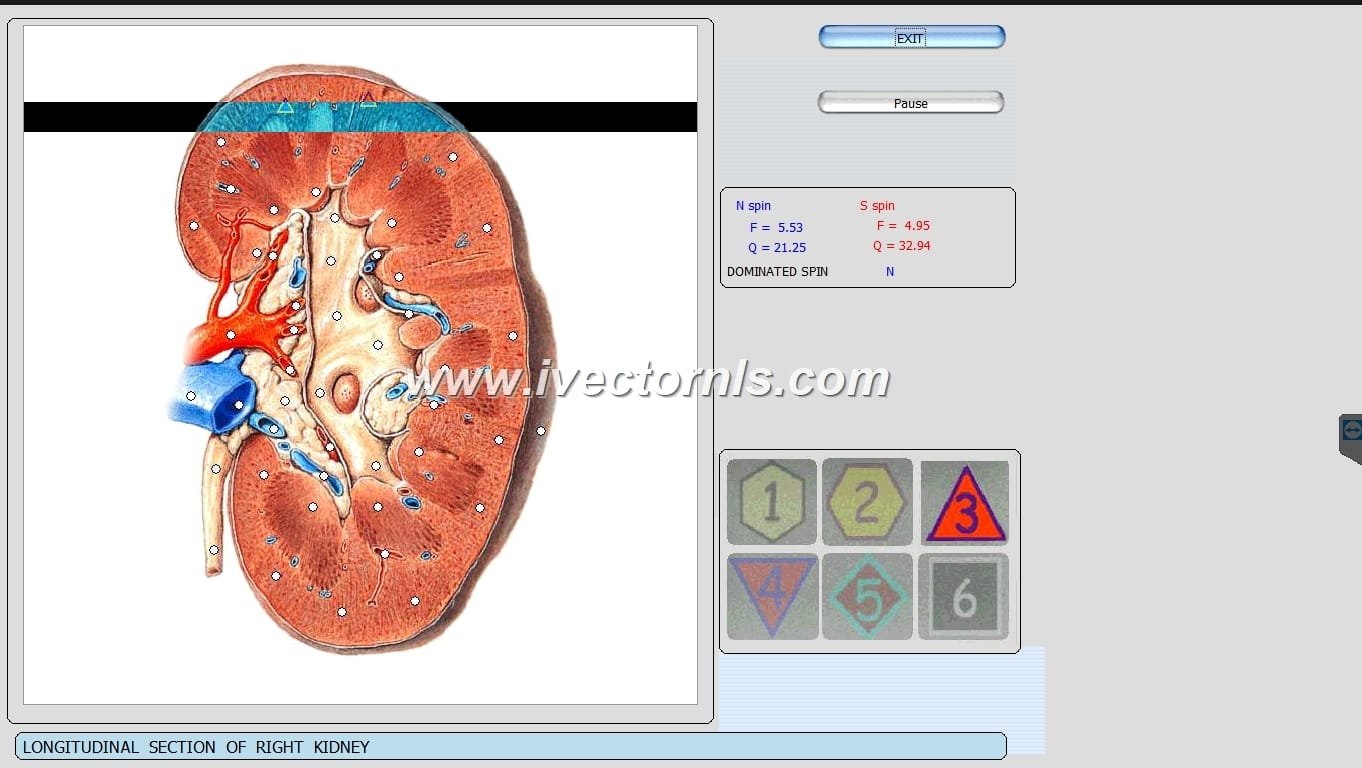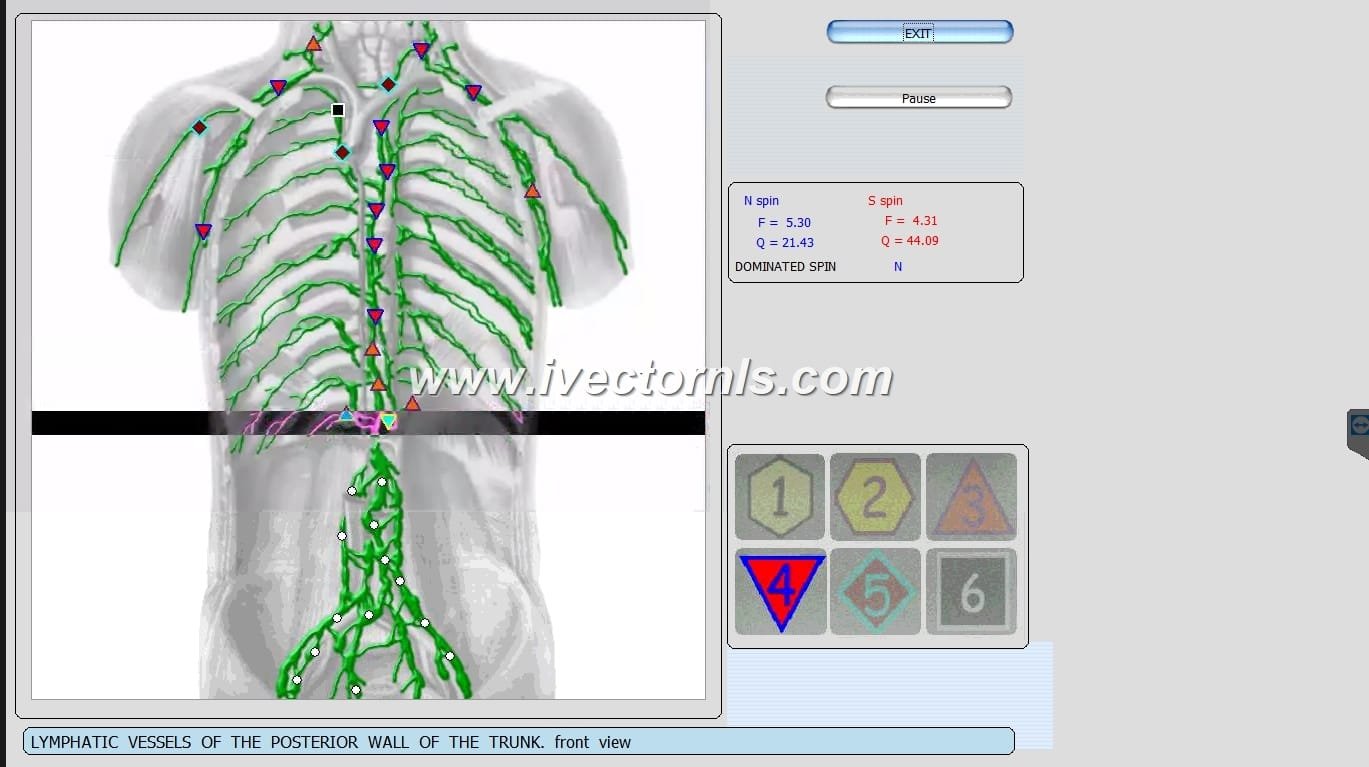 Related Items