what is 9d nls and how to use 9d nls?
what is 9d nls?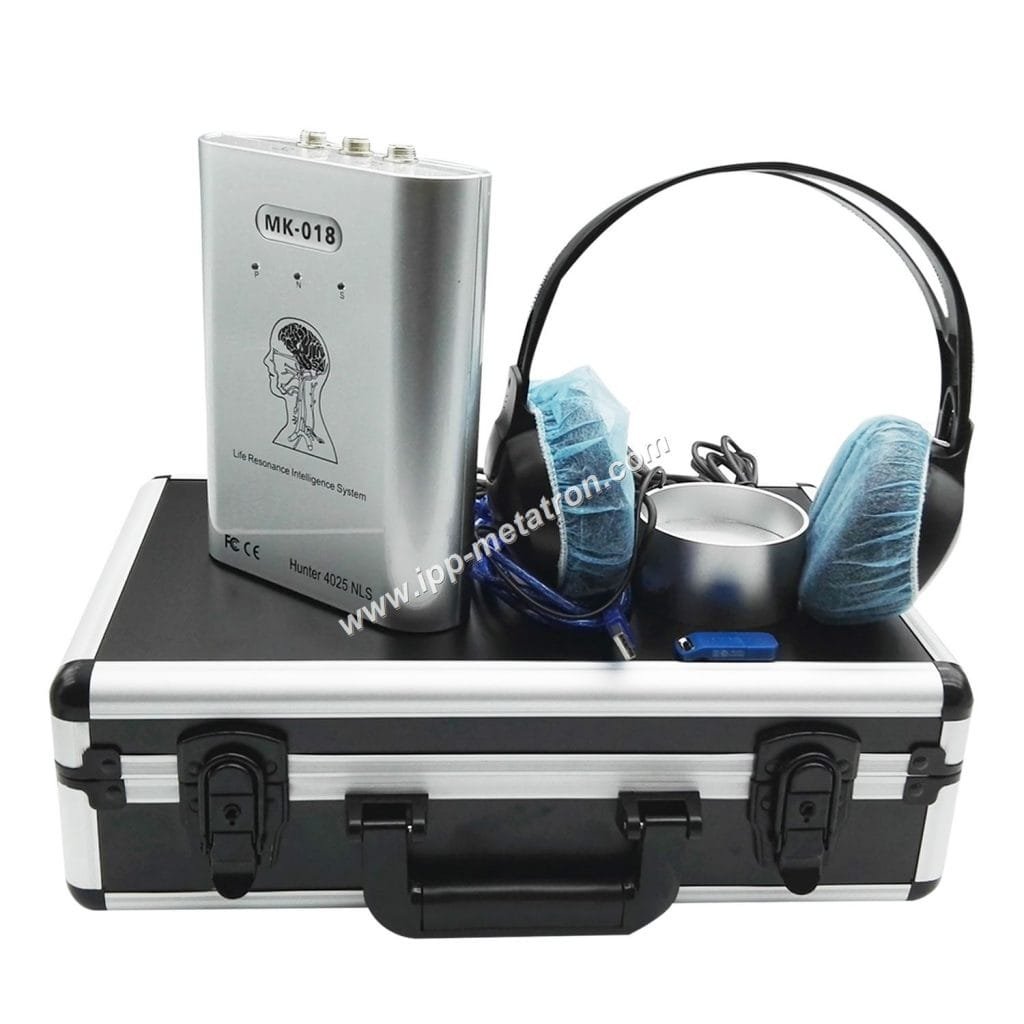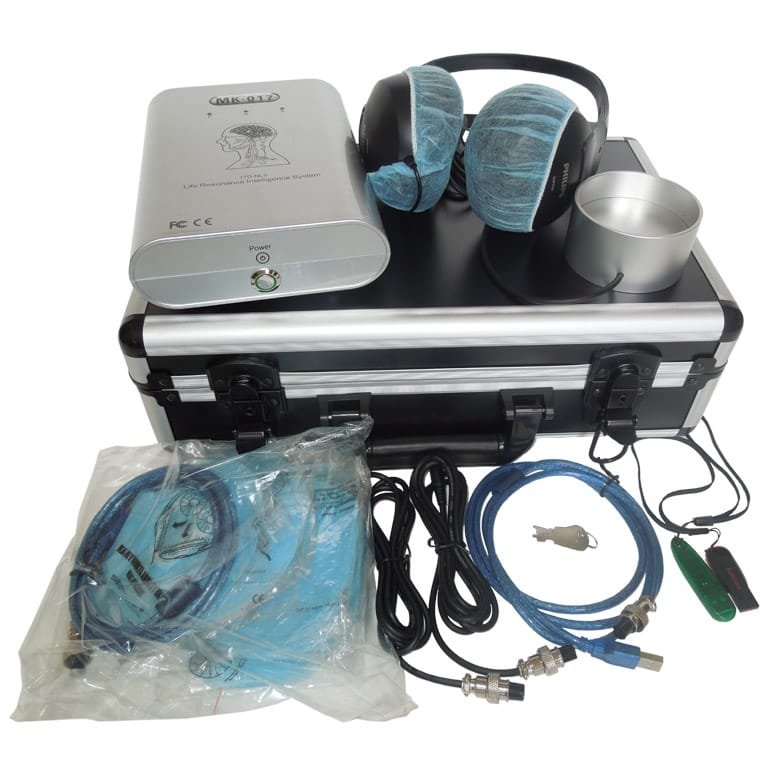 Accuracy of measurement: 70 millions of measuring points per organism. 9d nls system provides big virtual recognition models of human organs with accuracy 85-99%. In the case of histology virtual organs, model accuracy amounts to 98% and in the case of cytological and genetic structures about 98%. The device's resonance compartment enables exploration of all kinds of chemical and biological products in order to make an analysis of character and their influence on actual patients. 9d nls system with software Metapathia 3 can recognize in its infancy such diseases as precocity tumor, sclerosis multiplex and others and make their analysis and send information about their advancement. 9d nls system is a revolutionary diagnostic system using the most modern components and software to create possibilities for doctors to recognize many illnesses in their infancy (eg. infancy of tumours, sclerosis multiplex etc).
Early recognition of diseases in their infancy and protracted diseases.
Creating blood and hormone analysis.
Activation of compensatory body reactions by way of metatherapy.
Destructive influence on the morbifics micro-organisms.
Recognizing parasites such as: intestinal parasites, fungi, bacteria, viruses, micro-plasmas rickettsia.
Recognizing allergens.
Medicaments analysis and tests, follow-up nourishment, fitospecimens, homeopatics specimens, ointments, cremes and materials for teeth in respect of their agency and tolerance.
Analysis of all the complex organs of the body:
The cardiovascular system
Digestive apparatus (gastrointestinal)
Bone and muscular system
The urinary and genital system
The pulse system
The endocrine system
Visual and hearing aids
Nervous system
Biochemical analysis of blood, hormones, oligo-elements
Detection of infections in organs and systems – viruses, bacteria, fungi, protozoa, etc. (staphylocoques et streptocoques, Trichomonas, chlamydia, et ainsi de suite)
Qualitative assessment of hormones, adrenal glands, pituitary, pancreas, thyroid, gonads
Analysis of body immunity
Allergic state diagnosis (nearly 500 allergens tested)
Testing compatibility with different drugs
Diagnosis at chromosome level
B. In Therapy mode, the device helps treat, through bioenergetic rebalancing, many diseases, including:
allergies
Bronchial asthma
Autoimmune diseases
Organic degenerative diseases
Rheumatic diseases
arthropathy
Gynecological diseases (menstrual pain, hormonal imbalances, prenatal treatment, infections)
Post-vaccine complications
poisoning
Stress-related illnesses
Headaches / migraines and other types of pain
Eczema and neurodermitis
Wound
Metabolic disorders
Pre-and post-operative treatments
Viral illnesses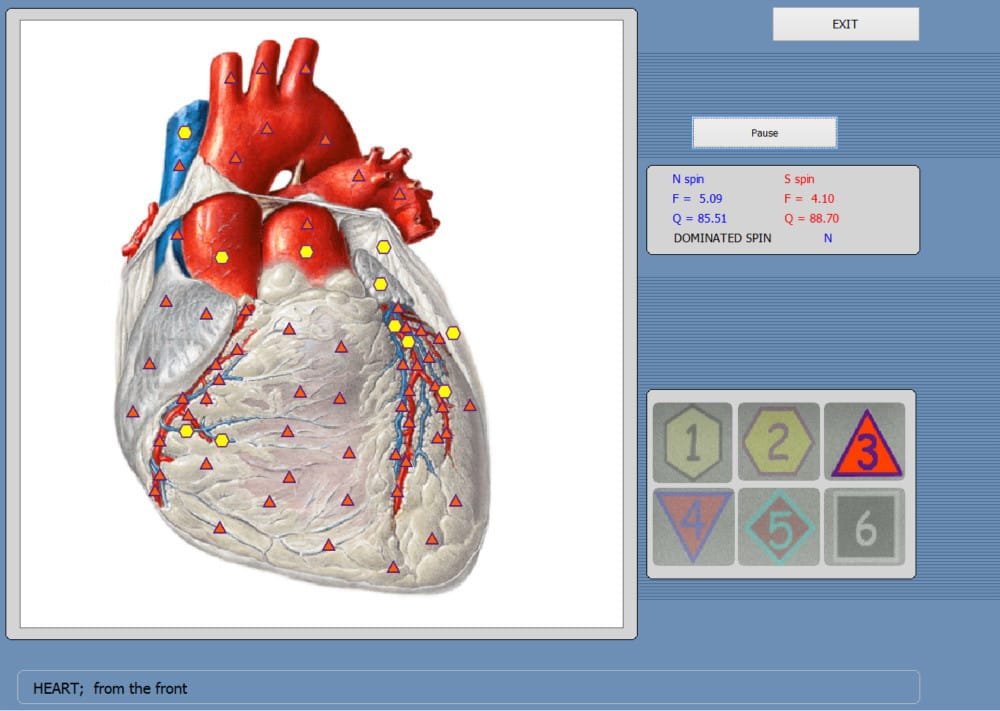 how to use 9d nls?
Connect the items cup link to the 9D-NLS.
Place drugs or health food into item cup (Note: unless you are a medical doctor, you are not allowed to recommend taking a patient off their medication without the consent of their doctor).
Click the organs that you wish to assess
Place the headset onto the patient
Click vegetotest in the Diacom software, enter the name of the drug or health food, and then start the test to assess out the drug or health food impact testing.
After completing the test, the results will show in the in organ diagnosis list.
Press analysis key to carry out the drug or health food analysis comparison.
On the analysis of the comparison window, select the organs that have been detected and click auto search.
The comparison window will search the organs to compare and analyze automatically.
How to know 9D nls original or copy?
I have just purchased the 9D-lris from DOLMA INDUSTRY LTD. in USA. Having just found your web site, I was wondering, as I didn't buy the machine from your company do you know if this a copy (good or bad) of the 9D system.
I have been taken by this machine after being tested on the asyra system and another biofeedback machine (not sure of name)
Initially I bought for personal use and family friends, but was wondering if any of your distributors deal in Scotland UK. as I was wondering the potential to sell.
I would be interested to know if you have any training in UK, if so could you put me in touch?
Could you also answer these questions?
1. Do you have training manuals?
2. Do you have product brochures?
3. Can you feed individual frequencies into machine
4. My daughter has had cancer. Do you have a protocol to access if the cancer is still lurking in her body (I've got a feeling that it is) please advise.
5. Do you have updates on the system?
6. Is there a protocol for a general run over of the client to show vitamin deficiency, hydration level, toxin levels, radiation levels, areas of weakness?
7. Can you rate the 9D-lris to other systems/machines?
8. Any add ons you would recommend if any?
As I have just bought this machine I do not now its full potential, so I apologize with these questions but knowing its full potential makes me want to learn quicker.
I look forward to your early response
Kind regards,
James
Where to use the 9d NLS?
Doctors and medical practitioners
Diagnostic Rooms
Sports Medicine Specialists
Fitness Centers and Spas
Oriental Medicine Centers
Distributors of Homeopathic
Medicines and Dietary Supplements
Medical Clinics
Scientific Research Centers
Sanatorium Resorts
When 9D can use the bio therapy?
Allergies
ADHD
Acute Infectious Diseases
Bronchial Asthma
Autoimmune Diseases
Degenerative Organic Diseases
Rheumatic Diseases
Arthropathy
Gynecological Disorders such as:
– Painful Menstruation
– Hormonal Imbalance
– Pre-natal Treatment
Immunodeficiency of varied origin
Post-Vaccine Complications
Intoxication and Toxic Stress
Headache and Migraine
Mycotic and Parasitic Disorders
All Types of Pain
Neurodermatitis and Eczema
Sports Injuries
Metabolic Diseases
Pre and Postoperative Treatment(s)
Secondary Viral Disorders
Urological Disorders
Related Items