What oberon machine?
What oberon machine?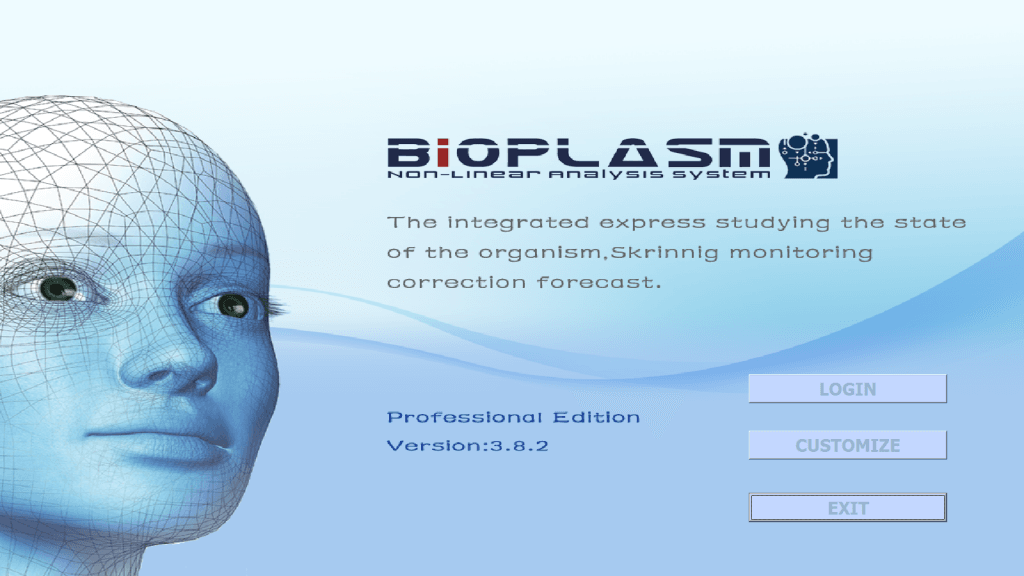 Oberon Biofeedback devices are non-linear biofeedback systems (NLS) that combine advanced information technology with the field of active homeostatic control.
Oberon systems are based on recent breakthroughs in information technology and computerized scanning techniques, and this research allows for the correction of disturbed homeostasis within the body, as well as the neutralization of environmental and infectious pathological agents. The Oberon system is the most sensitive and active homeostasis control program in the world today.
he fundamental concept to the development of the Oberon biofeedback system was the hypothesis that the human body has an electromagnetic information framework that responds to external radiation. Researchers then examined a variety of alternative healing techniques to create a device capable of tuning in to the frequency of this framework. The device itself uses a combination of specifically modulated magnetic oscillations, and records these frequencies on a matrix.
The NLS method of analysis was developed at the Institute of Practical Psychophysics, and this technique evaluates the organ's condition using a non-invasive trigger sensor. By amplifying the resonance of the radiation signal of the organ under investigation, minute changes in the organ's condition can be detected.
Each organ and cell has its own distinct oscillations. These are stored in the computer memory and displayed on the screen as a graph. As the organ, tissue, or cell interacts with its environment, information is exchanged. When the organ or tissue is damaged, there are changes in the communication between the organ and its environment; this is what the Oberon biofeedback system displays.
Because each individual is different, every pathological process has its own distinctive graph and takes age, sex, and other patient variables into account. By comparing the frequency characteristics of the patient with the characteristics of healthy cells, you can determine which tissue is affected, or which infectious agents are present.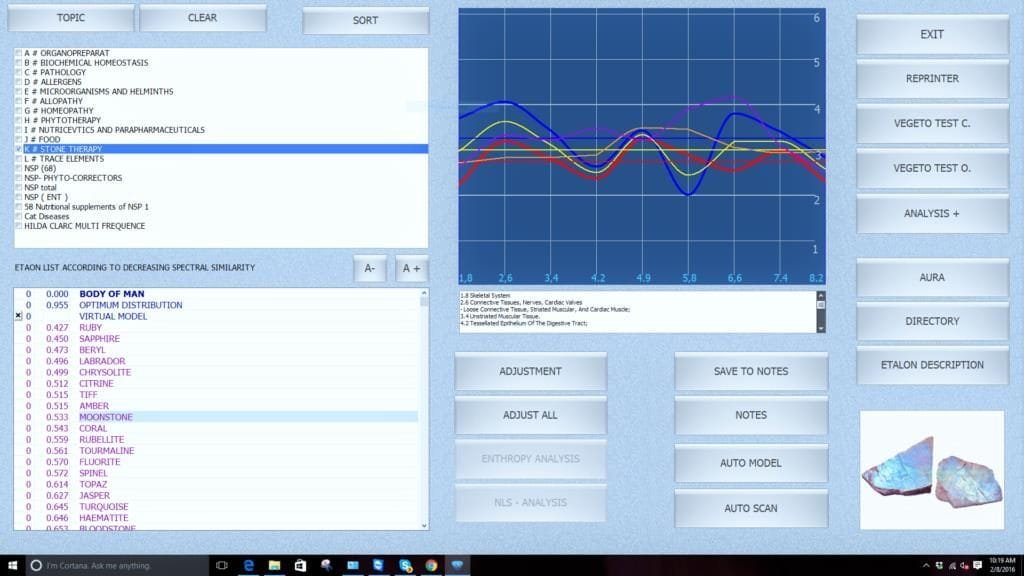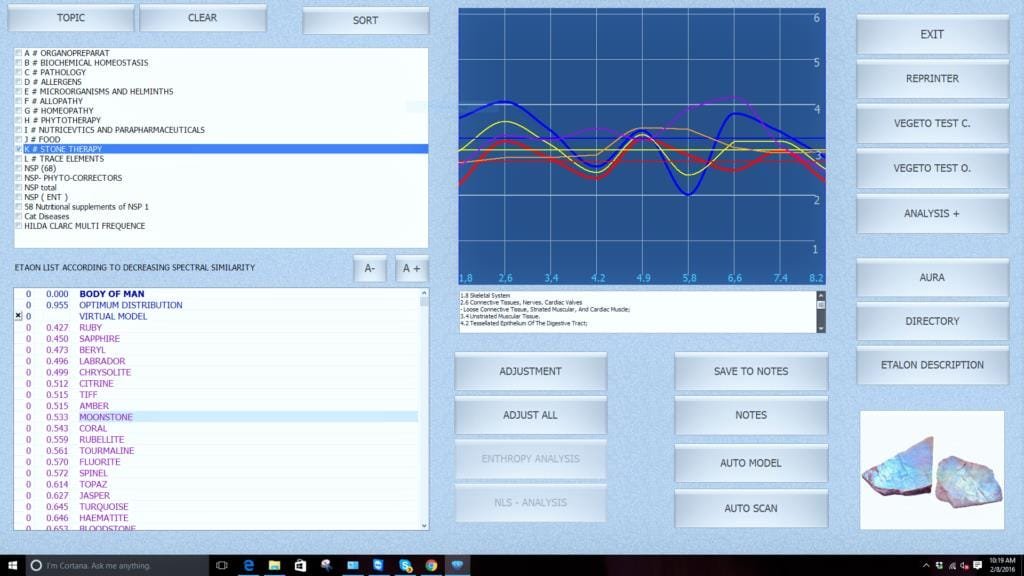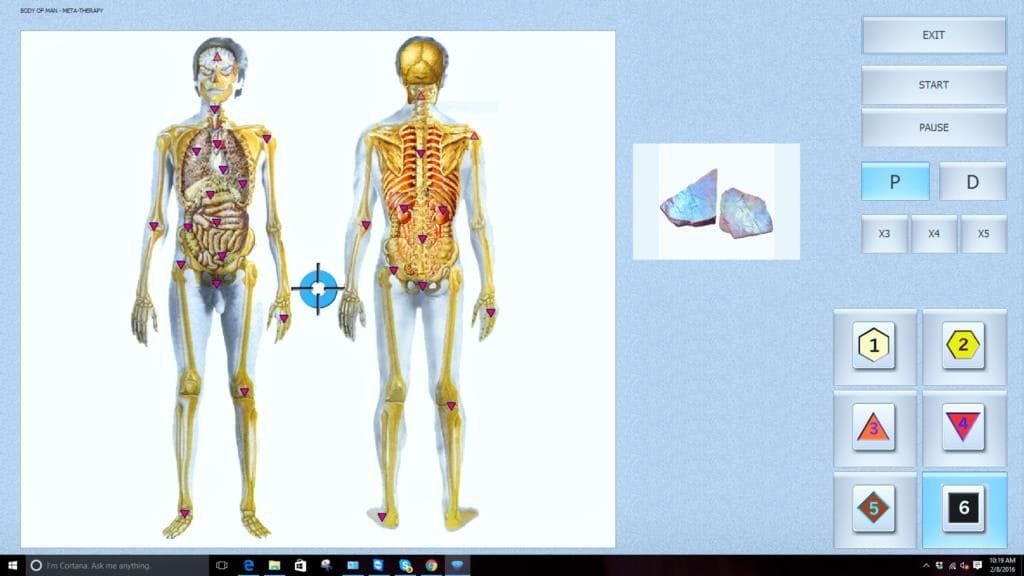 Why Choose Oberon Diagnostics machine?
priority is to innovate and create a device which is incredibly accurate, affective and user friendly. Then other priority is our customers. Without great support, training and accessible customer service a great product becomes mediocre because people need to be confident in their ability to operate the system correctly. Besides for the unique features we have added to our Oberon software, we provide unlimited training sessions (by appointment), 24 hour window for customer service which includes help with installing, software questions and anything related to the function of the software overall. All of this is available to our customers as long as they have the system.
Reliability of early diagnostic* (%)
74-86%
65-72%
78-82%
52-65%
38-42%
Oberon Machine price lsit
Device

Metatron TG  7876-4021
Metapathia 3 EMERALD

Metatron TG  7876-4025
Hunter

Internal generator frequency

4,9  GHZ

4,9  GHz

Incoming signal filter

+

+

Resonance chamber (Writing/Reading)

+

+

Diagnostics accuracy

Anatomic structures

85-90%

85-95%

Histological virtual models

80-85%

85-90%

Cytological and genetic structures

75-80%

80-90%

PC connecting cable

+

+

Packing suitcase

+

+

Registration certificate

7876-4021 SO

7876-4025 SO

User's manual (DVD)

7876-4021/EU

7876-4025/EU

Price

9800 EUR

12500 EUR
Traning
With every "OBERON" device we sell, OBERON SERVICE POLSKA offers the possibility of taking part in our lecture series: "Bio-resonance diagnostic and therapy." The lecture series includes a thorough examination of the equipment functions in order that participants become fully conversant with the operation of our machines. The aim of schooling is the transfer of detail information about our machines, with our presenters demonstrating diagnostic methods using "OBERON" machines as well as practical sessions for participants. On completion of the course each participant will receive a certificate in accordance with European standards. Schooling for clients is free of charge. The course lasts 14 hours.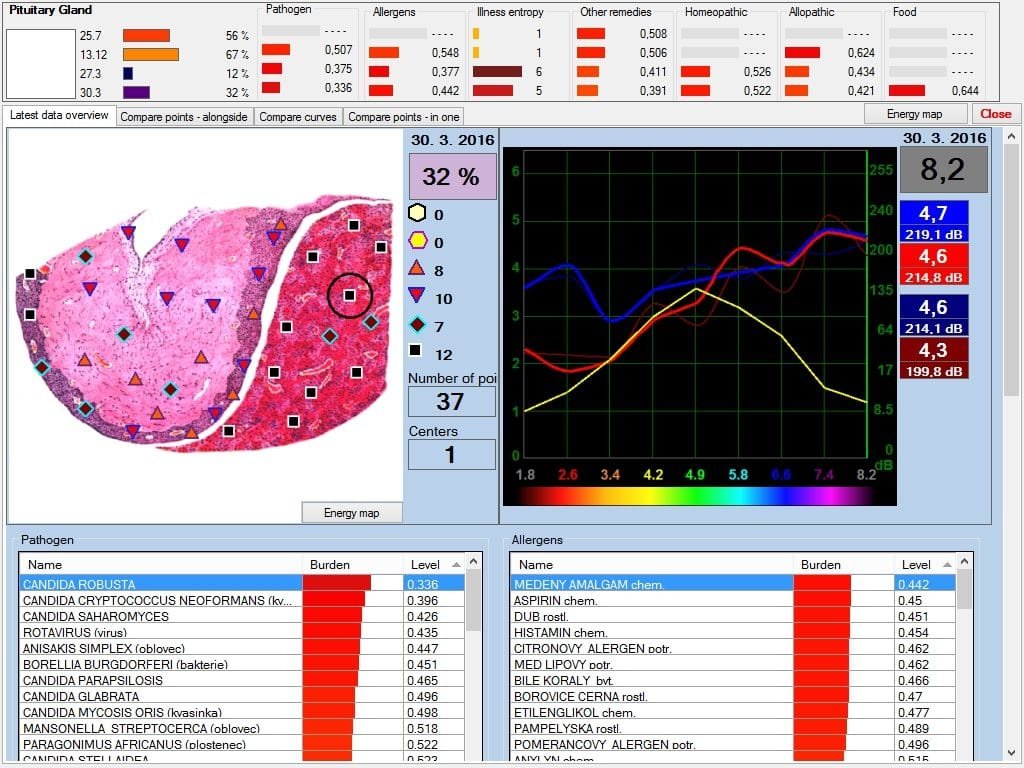 Guarantee
Machines bearing the "OBERON" brand are recognised and approved as durable and high quality products with quality standards confirmed annually by a range of Institutions. OBERON SERVICE POLSKA provides a 24 months guarantee to customers on all "OBERON" products. Our guarantee includes repair and if appropriate, replacement of defective equipment.
Funding
On account of our wide range of products and different funding possibilities, OBERON SERVICE POLSKA always aims to provide the right solutions tailored to each customer's requirements.
Reimbursement Guarantee
Our aim is to build long-term relationships with our clients based on mutual trust. We do everything to ensure our clients receive the best service. However, if customers are not entirely satisfied with their purchase we offer the possibility to return OBERON products within 14 days of purchase. The device must be returned to us in working order and in its original packaging.
How to Bioresonance Therapy the oberon machine
Bioresonance is a phenomenon whereby all living organisms and their components emit measurable electromagnetic waves the frequency of which is dependent on their physiological state. When we look at the body in holistic concepts it is not difficult to imagine the body as a system of energy and its cells, organs and tissues which are subject to changes from external energy sources, noxious stimuli or challenges of various pathogens, allergens, chemicals and bio-chemicals. In the altered or diseased state this normal resonance energy is altered and is usually lower than in normal state. By supplying energy externally and bringing it to normal healthy levels is what Bioresonance therapy accomplishes. This then allows the cells, tissues, organs and body to heal and recover to normal healthy state.
How to Use oberon machine?
Related Items