Why We Use Oberon NLS
What does OBERON NLS do?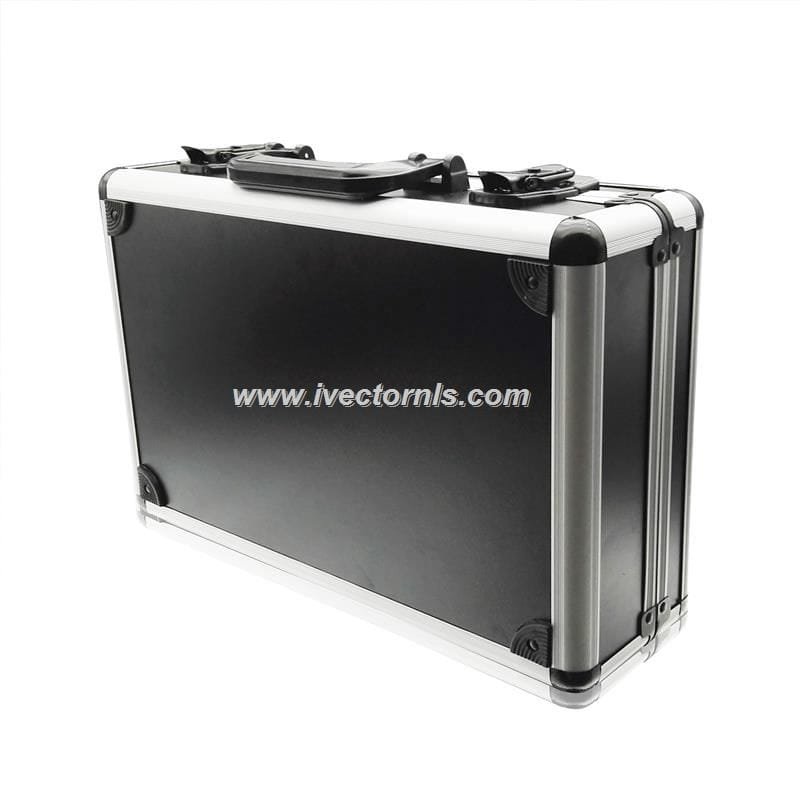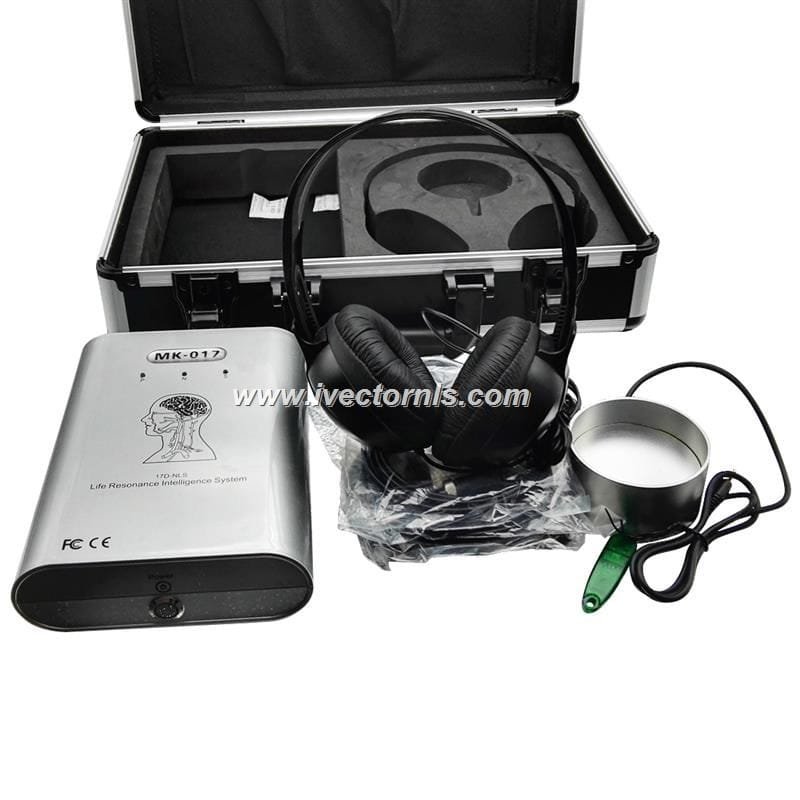 It allows not only a comprehensive energetic health check, but also an immediate energetic treatment and, if necessary, an automatic examination of the entire body, all internal organs, all bones and tissues, and assessment down to the chromosome level.
If necessary, the apparatus can branch into deeper structures independent of the organ or tissue. A complete body analysis takes about 60 minutes. The examination is completely painless and therefore suitable for children as well.
For the purpose of the check, you are wearing special headphones on which you will not hear any sound. Instead, it has so-called trigger sensors that send faint, inaudible signals to the body in the gigahertz range, which are designed to meet the requirements of nonlinear system analysis. A very large database of comparative values was evaluated. The possible energy-related deviations from the ideal state of health are shown very clearly for the patient through the color symbols on the virtual organ image.
In my experience, it's impossible to eliminate all burdens and causes. We must endure many environmental factors that we cannot change.
The goals of natural treatments for skin diseases should be.
1. Increase the moisture content of the skin
2. Elimination of inflammation
3. Reduce itching and burning pain
4. Accumulation of intestinal mucosa and elimination of malnutrition
5. Release of environmental toxins and other personal burdens
6. Regulation of the hormonal system
7. Strengthening the immune system
8. Consideration of ground and electrical fog diseases
9. Regulates acid-base balance.
A separate nutritional setting is often required.
Examinations and treatments using the OBERON NLS Diagnostic and Therapeutic System can open up the possibility of positively affecting skin metabolism again.
Many patients usually improve the skin's ability to repair itself and self-regulate.
At the end of the analysis, the images are discussed in detail and, if necessary, scanned in greater detail. The OBERON NLS system provides advice for identifying possible causes of problems and actively seeks homoeopathy or homeopathy.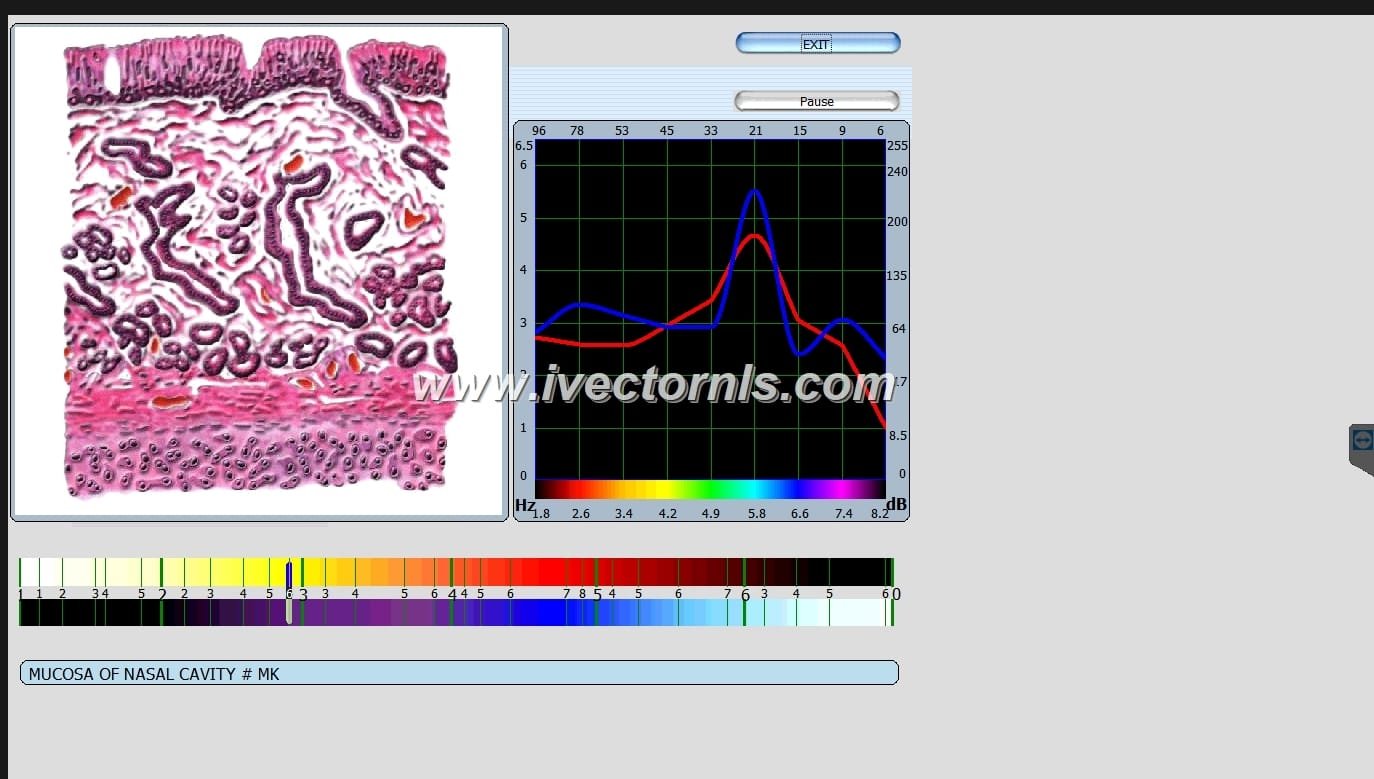 How does the OBERON NLS work?
OBERON NLSs
The device scans each organ or tissue at the cellular level. It compares the measurements to a database containing thousands of reference conditions and their diagnoses. OBERON uses a special transmitter to modulate the carrier frequency of the cell's communication and a special sensor built into the headset to trigger a reader to read the cell's own signal.
OBERON finds out if any disease is developing, the extent to which a particular disease is affecting the cells and what microbes and bacteria are in the area at the time of scanning.
OBERON is the most important tool we use to analyze organ stress levels and dysfunction.
OBERON diagnoses illness and disease or weakness that can lead to disease.
OBERON was developed in Russia and is a revolutionary invention. OBERON is a machine for data-controlled diagnosis and treatment and is the result of years of cooperation between Russian scientists and doctors. The OBERON diagnostic program can show different defects and pathological changes in human organs and tissues. The method is based on the analysis of electromagnetic waves in the brainstem, which contain complete information about the entire organism. This information is read by the sensor. Frequency emitters aimed at the projection region of the brainstem excite this electromagnetic radiation.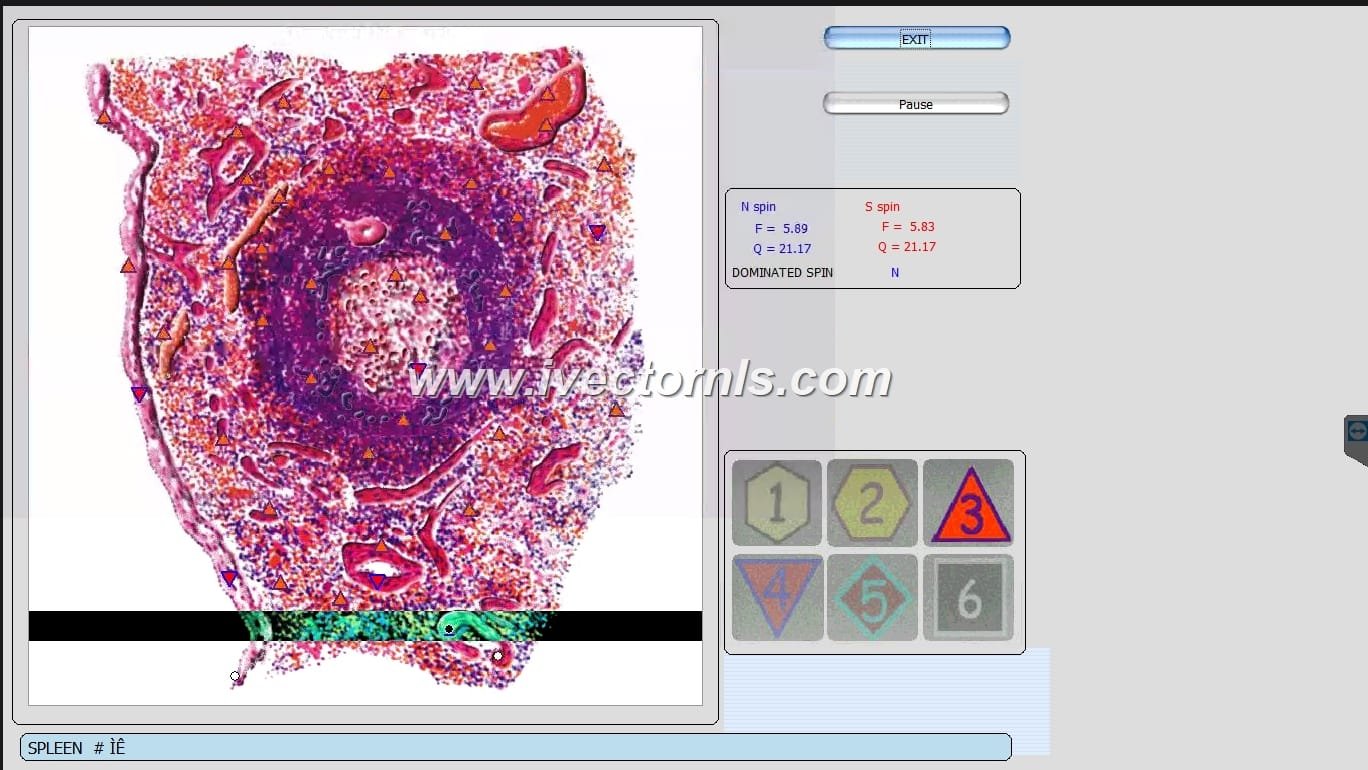 Why Oberon nls ?
1) The green check does not do any harm to the body.
2) Not only can you see the health of your internal organs, but you can also easily understand the health trends 3-5 years from now.
3) Quickly detects changes in human tissue in 12 systems, can compare the relevant scanning range, completes up to 300 light speed of 100,000 scanning points to ensure the accuracy of detection.
4) Quickly help users understand the role of specific organs in advance.
(5) Test data on the efficacy of daily food or health food.
6) To provide a professional image of the material in order to train the professional knowledge of the practitioners.
7) To provide a basis for tracking the effectiveness of health care products sold.
8) Personalized health professional data recovery plans can be provided to consumers.
9) Can provide consumers with daily guidance on healthy eating.
When can OBERON NLS be used for biotherapy?
anaphylaxis
ADHD
Acute infectious disease
bronchial asthma
autoimmune disease
degenerative organismic disease
rheumatism
arthritis
Gynecological diseases, for example.
-Menstrual pain.
-Hormonal imbalance.
-Prenatal treatment
Immunodeficiency from various sources
Post-vaccine complications
Poisoning and toxic stress
Headaches and migraines.
Fungal and parasitic diseases
All types of pain.
Neurodermatitis and eczema
sports injury
metabolic disease
Pre- and post-operative treatment
Secondary viral disease
Urological diseases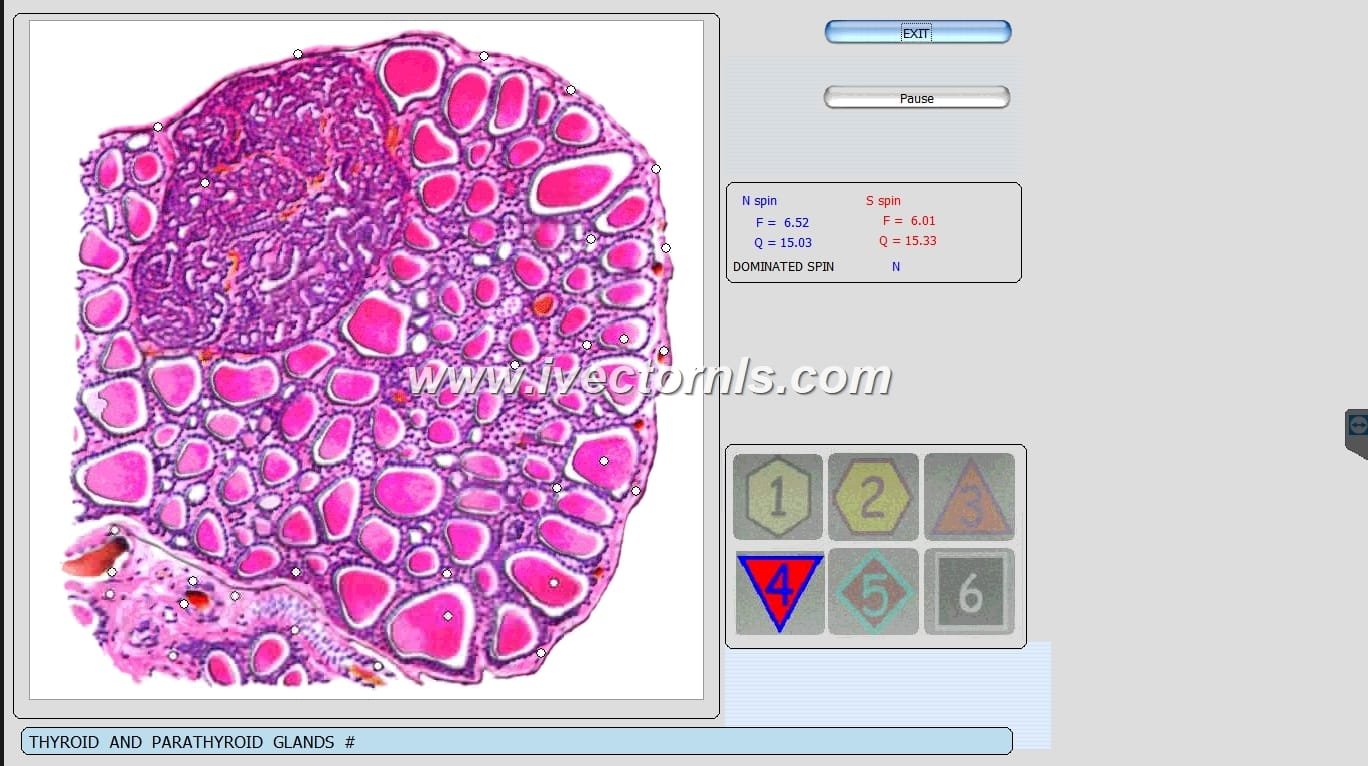 What is the Oberon NLS Series?
Anyone interested in quickly and efficiently examining the health of patients, clients, friends, family or employees can use the LRIS-NLS.Accurate analysis is a driving factor in our company and no matter who you are or what you do, the information gathered from the LRIS-NLS equipment will fully inform you and everyone you work with will be well informed.
Keep in mind that information is gathered at the cellular level and the advantage of this diagnostic method is that it is found before anything is proven.
Those who fall into any of the following categories will be welcomed, advised and will benefit from the use and ownership of the LRIS-NLS biofeedback device
What is an Oberon-NLS device? In short, it is a 3D advanced non-invasive diagnostic device for body examination and analysis systems that uses light wave resonance to detect the functional state of the body or to track abnormalities that are gradually forming in tissues, cells or entire organs. The accuracy of the equipment is up to 90%. Depending on the health status of the individual, the device automatically scans the body within 10 minutes to 30 minutes. The health status results can be used as a reference for clinicians to quickly collect the health status of their patients.
What is the app Oberon NLS?
It can be used in any clinical field of preventive medicine. Widely used in clinical practice, alternative medicine and healthcare in Europe. Especially in the areas of GI, CV and spinal degeneration.
clinical
ü Support doctors' decisions for frontline clinical diagnosis
ü Specific functions such as microbiological and neurological diagnosis
ü Emergency medicine practice
ü Diagnostic/follow-up systems in health risk management
ü Preventive medicine
non-clinical
ü Effective testing in pharmaceutical R&D centres
ü Dietary supplement promotion recommendations
ü Research facilities in the organic food industry
ü Promote health in various health care industries, e.g. subhealth, anti-aging, alternative medicine
ü Scientific research: microbiology, biochemistry, immunology, pharmacology, organic remediation, nutraceuticals
ü Academic research and demonstration, especially in the field of natural medicine
ü Spas, medical spas, beauty salons, health centers
---
We are vector nls,nls vector,vector nls scan,vector nls device,9d nls,8d nls,metatron nls,diacom nls,3d nls.Offer different language of software,Such as English,Spanish,chinese,Malay ect...Support system:Win2k/Xp/2003/Vista/Win7/Win8,win10 Free upgrade and download software.Unified Wholesale price.Welcome to inquiry and OEM.

vector nls device applications(Where need it?):


1,Health products distributor

2 distributor of health products, health products stores and counters

3, health product manufacturers and research institutes,

4 health care centers, beauty salons, beauty salons and beauty teaching institutions

5, sub-health counseling

.6 care clinics,

7 nutrition guidance counselors, other industries


Production, sale, offer OEM & ODM .
---
Our advantage(Why choose us?):
1.Original software.

2.OEM Accepted.

3.In stock.

4.Professional after sales service.

5.Different language version.

6.Free upgrade software forever.

7.Wholesale price.

8.CE Cetificate.

9.Support operating system:xp/vista/win7/Win8/Win10 (32bits and 64 bits) etc.
---
| | |
| --- | --- |
| | |
| Sale Cousultant : Mrs Lucy | Sale Consultant : Mr Mark |
| | |
| | |
Related Items