Metatron 4025 Hunter
What is the Metatron 4025 Hunter Analysis System?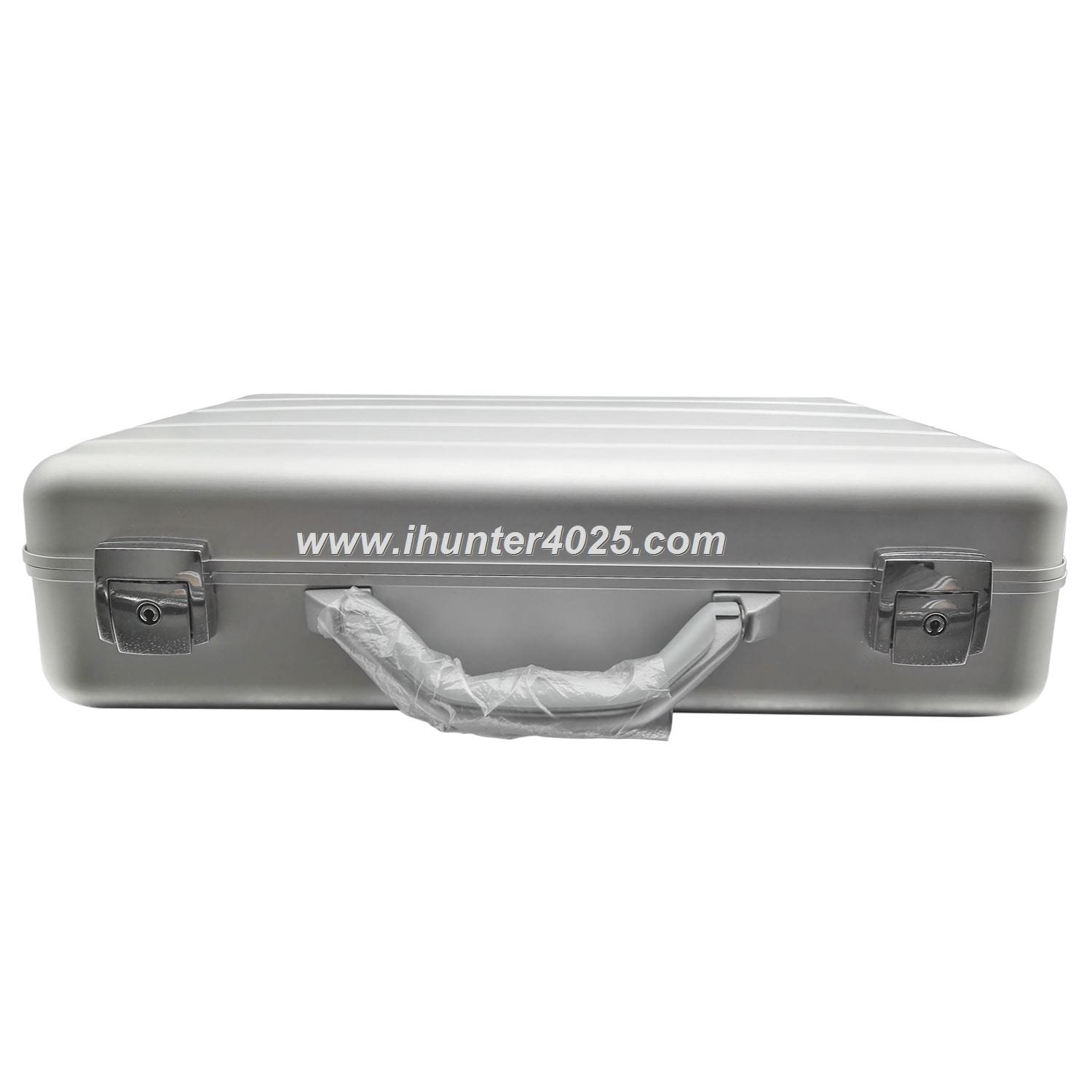 Metatron 4025 Hunter produces mimic-free research equipment that can track any state of a biological object based on the fluctuating characteristics of human tissue, individual cells, chromosomes or even individual ferments and hormones.
The Nonlinear Analysis System (Metatron 4025 Hunter) was the most advanced information technology at the beginning of this century and can now be considered the most outstanding and beneficial achievement of modern natural science.
An indication/diagnostic device based on the analysis of the vortex magnetic field spectrum of biological organisms is unique. Numerous experiments conducted at the Institute of Practical Psychophysics have confirmed the strong link between vortex magnetic fields and the biological systems in which these fields are used. As a means of interactions inside and outside the cell. Vortex magnetic fields play an important role in information transfer and interaction with biological systems.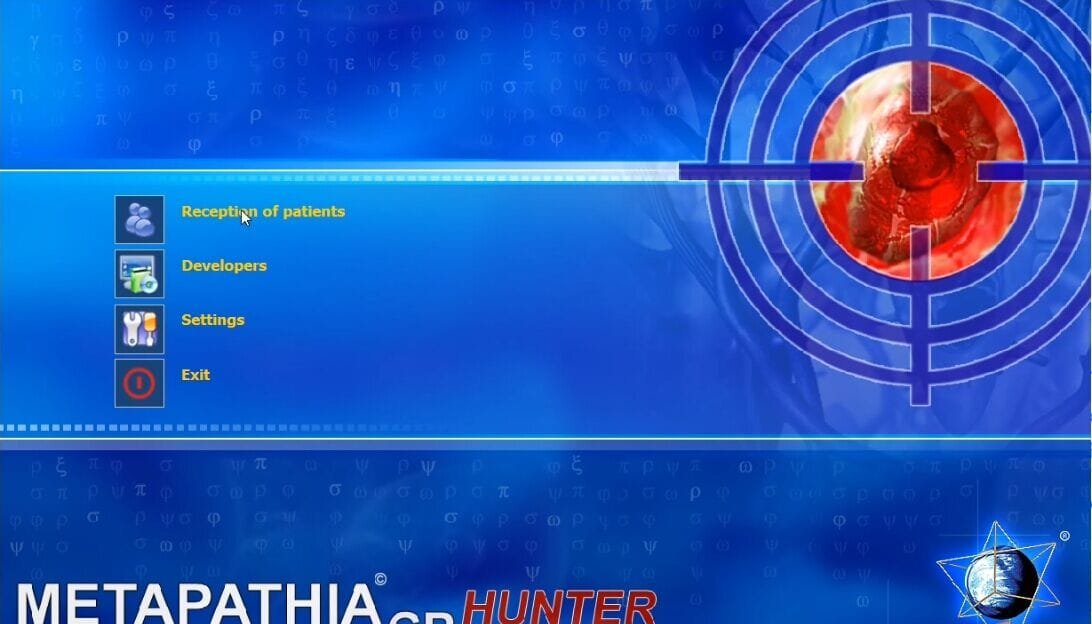 What are the features of the Metatron 4025 Hunter?
Functional description.
The Vector program incorporates features that many people prefer. Some of the features included include emotions, health issues, pain and advice on health. What sets Vector apart is the combination of many features.
Biological field imbalance analysis.
The core energy of man.
organ biofield
pathological morphological energy
Microorganisms (parasites, bacteria and viruses)
Comparison of various biological domains and disease biological domains
Geologically contaminated pathogen biofield
Vaccination biofield
allergenic irritant
food imbalance
ninety metals
biochemical homeostasis
Fear and emotion.
Weaknesses in the biological field
Impact on the environment
implanted energy
homoeopathy
Biological Field Balancing Actions.
Meta-therapy, remediation by reversing stress frequency
homeopathic treatment
The same hormonal energy.
Bach Flower Energy.
herbal energy
Phytotherapy Energy
biological resonance equilibrium
Frequency of reverse vaccination
cosmetology
Crystal Stone Therapy
Stimulate and energize.
organic preparation
Fear and emotion.
Analysis and/or balancing of remedial measures
Spring Health
Nuttrey (name)
Tishi Group
Trocadero (name)
Vision – Plan 23
Meghrich (name)
nutritional strength
guide
Glorion
artistic life
Herbalife (brand)
Argo
Vita Max
NSP.
Dr. Nona.
Schussler's salt
bioenergetics
vaccine strain
Regina Therapy
node
metal element
material
Organic PRA
neurotherapy
lymph node
Nutritious food and by-products
Forms of jurisprudence
Alternative health assessment.
Zodiac descriptions lean towards certain health issues
Date of birth contributes to accuracy of biofield analysis
Names of 500 organisms in the wild
Clues to facial imbalance.
Clues to tongue imbalance.
Main analytical functions.
Dissected biofield energies are shown 1-6
Red and blue show high/low biofield charge
Standard coefficients for pathological morphology of the biofield
Entropy (disorder) analysis valuation1-7
Vegeto testing to indicate optimal response frequency/remediation
Microbial biofield analysis
What is the principle of the Metatron 4025 Hunter?
The Metatron 4025 Hunter uses light waves, sonar, to enter the Metatron 4025 Hunter through the eardrum, using quantum resonance technology to detect the hydrogen atomic energy of specific organs in human tissues, sending electromagnetic waves after resonance back to the computer, compared to the huge large database that can be found to exist, the past and the next 3 to 5 years to detect organs, whose health status database was built by renowned scientists in the former Soviet Union and the United States over a period of 35 years, at a cost of tens of billions of dollars in national research funds, a collection of different gender, different age, different race, different diseases, different clinical data.

Who needs Metatron 4025 Hunter?
Metatron 4025 Hunter is for everyone.-Anyone interested in quickly and effectively examining the health of patients, clients, friends, family or employees can use the Metatron 4025 Hunter.Accurate analysis is a driving factor in our company and no matter who you are or what you do, the information gathered from the Metatron 4025 Hunter equipment will fully inform you and everyone you work with will be well informed.
Keep in mind that this information is collected in the biological realm and the advantage of this method of analysis is that it is discovered before anything is physically shown.
Those who fall into any of the following categories will be welcomed, advised and will benefit in the use and ownership of the Metatron 4025 Hunter biofield equipment
Overall practitioner
For naturopaths, osteopaths, chiropractors, acupuncturists, nurses, nurse practitioners, family physicians and physicians, the Metatron 4025 Hunter can detect and monitor all levels of the human biofield, including the circulatory system, nervous system, etc. It is a quick way to investigate the patient's energetic status. After scanning, Metatron 4025 Hunter can provide homeopathy, meta therapy, PEMF therapy, infrared therapy and bioresonance therapy.
Clinical and medical units
The Metatron 4025 Hunter greatly improves the efficiency of first visits and the quality of inspections. Clinics can add this new state-of-the-art technology to their practices. Metatron 4025 Hunter will create a new revenue stream for overall patients. The clinic can help patients by investigating all their concerns at the biological domain level as well as providing energy balance methods.
Educational facilities and schools
Preventive biotope monitoring programmes can be implemented to ensure the health of children and staff. Students or faculty returning from illness can also be scanned and balanced.
nursing home
Metatron 4025 Hunter can prevent and delay more invasive treatments by balancing energy before disease occurs. This will improve the quality of life for most individual patients.
Sports and leisure facilities, also fitness centres
Objective monitoring of heart rate, blood pressure, nutritional levels and blood chemistry is important as long as strenuous exercise is performed. Metatron 4025 Hunter is a great health IT that can be added to existing surveillance methods. It enhances the ability to create individual health plans.
Spa Salon
Focusing on the health of your salon clients is a strong competitive trump card. Metatron 4025 Hunter can assess a client's energetic health, which will help design improvements to a personalized spa program to maximize revitalization and improve their health.
friends and relatives
The Metatron 4025 Hunter is an excellent tool for monitoring the health of family and friends' biofield. It provides a way to examine, heal and balance energy, thus minimizing the need to spend a lot of visits and finances on healthcare services.

Metatron 4025 Hunter manaul pdf download
Metatron hunter nls Three-Dimensional-NLS-Graphy-of-Joints-In-Diagnostics-of-Early-Reumatoid-Arthritis
MRI and NLS – Diagnostics of Ankle Joint Damages
NLS – Diagnostics of Athletic Injuries and Muscles
Related Items