Why We Use vector biofeedback and How to use vector biofeedback?
What is vector biofeedback?
Vector NLS Biofeedback
The Vector NLS Quantum Biofield Scanner allows:
• Detection of biofield pathological processes before disease
• Biofield energy analysis of chronic health issues
• Visualization of anatomical biofield energy levels
• One click overview of all organ biofield systems
• Allows holistic professionals to see the Invisible
• Early detection of low energy anatomical biofield states
• Pre-disease biofield states analysis & comparisons
•Biofield balancing therapy options available
• Remedy balancing options can be analyzed
• Easily integrates with biofield balancing devices
• Homeopathic therapy remedies created in minutes
• Bioresonance balancing for Meta-states, pathogens & allergens
Vector NLS recognizes energetic imbalances in the:
Osteo-skeletal system (bones, joints, muscles, etc.)
Lymphatic system, lymph nodes individual
Vascular system (coronary vessels, arteries, veins, capillaries)
Nervous system, (brain, spinal cord, hypothalamus, pituitary)
Urogenital system (kidney, bladder, ovaries, uterus, prostate)
Respiratory system (lungs, trachea, bronchi, etc.)
Digestive system (stomach, intestines, esophagus, liver, etc.)
Endocrine system (thyroid, adrenal glands, etc.)
Vector NLS recognizes these biofields:
Bacteria, fungi, viruses and parasites
Blood components, hormones and enzymes
Allergens (up to 500) and environmental toxins
Food, herbs, homeopathics, pharmaceuticals etc.
Vector NLS provides support to return to a harmonious state of health by:
Patient's energetic compatibility with homeopathic products, herbs, nutritional supplements, & pharmaceuticals
Delivering Meta-therapy balancing treatments
Using the resonance chamber to test optimal remedies
Delivering homeopathics, mineral and many other frequencies for balancing of pathological processes
Comparing previous examination changes and results
Making Remedy solutions from the remedy database.
vector biofeedback Images
vector biofeedback Software Manul Download PDF URL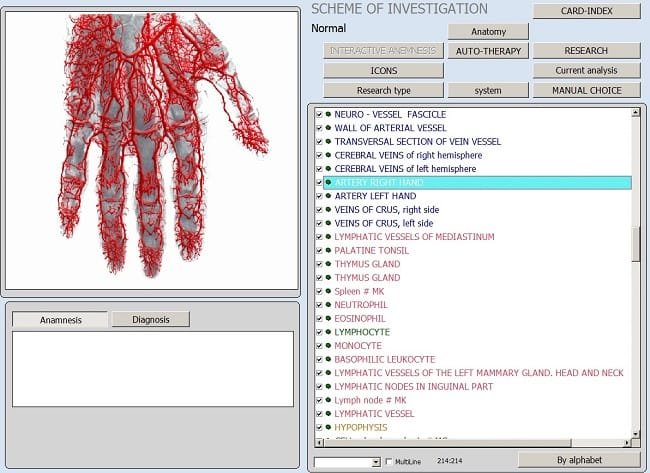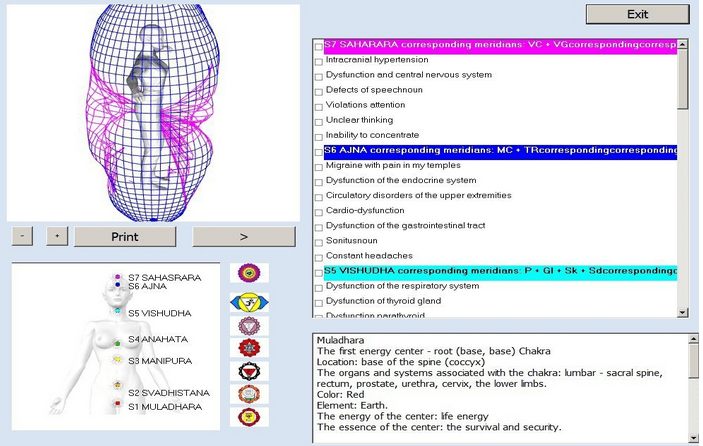 How to use vector biofeedback?
Related Items