biolaz oberon
What is biolaz oberon?
The "Biolaz-Oberon" Unit is completely controlled with the command orders of the program "Dianel – nonlinear health state analysis and testing of preparations", registered at RosPatent Agency. The "Dianel" program is simultaneously both the driver of the "Biolaz-Oberon" unit and the control program transmitting the control commands to the "Biolaz-Oberon" unit. All signals received by "Biolaz-Oberon" unit from a bio-object are transmitted to the computer with "Dianel" program. The "Dianel" program makes analysis, storing and computer processing of the obtained results using a special algorithm. Further, the data received from the bio-object are stored in the database (DB) of the "Dianel" program and transformed into diagrams. When analyzing the obtained data the diagrams of an organ's state received from bio-object are compared with diagram standards; the standards which are more probable for the tested organ are placed in the beginning of the list.The diagnostic equipment is used for a bioresonance non-linear NLS diagnostics of a human body.Complexes are essential as a primary medium for the health complex diagnostics and a universal monitoring tool. Complexes are universal and used effectively by medical clinics, homeopaths, nutrition experts and specialists in dietary supplements, physiotherapeutic and SPA centers.
Fully automated noninvasive study of 89 anatomical and physioligical objects (organs, systems of organs, tissues, sections and cell sturctures) stating the current functional status of each natomical and physioligical objects (organs, systems of organs, tissues, sections and cell sturctures);
Absolutely harmless to a patient, allowing for frequent testing and study;
Health condition tracking – comparative analysis of functional status performance under the therapeutic influence of health improvement program and remedies;
High diagnostic accuracy – up to 90% due to the bio-resonance diagnostics data verification by the two-channel galvanic skin response test and many hardware and software improvements;
Identifying the underlying causes of diseases and psycho-physiological abnormalities;
Capability of extra early pathology identification before clinical symptom manifestation and the earliest possible identification by the means of conventional medicine;
Identification of individually harmful pollutants, allergens and environmental factors;
Making spectronosodes (personified energy and information medications) using the Vegetative-Resonance Test unit;
Conducting therapeutic sessions of direct energy and information treatment;
In-program tools to create versatile and detailed medical reports (discharge report).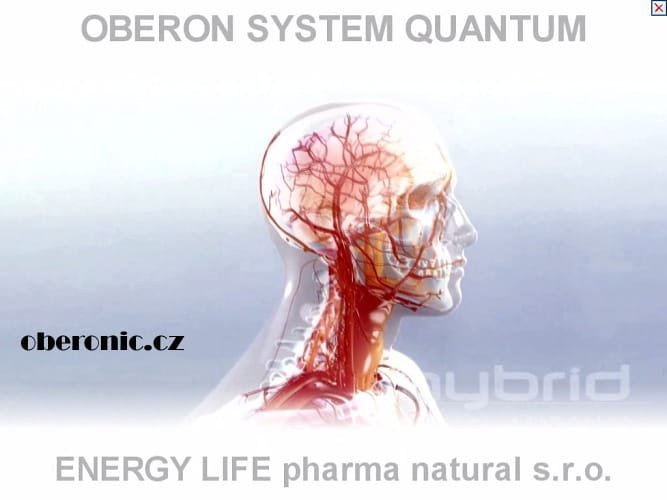 Health practitioners will enjoy increased patient appealability and compliance resulting from the use of Dianel®-5111 system. By a single visit to a doctor or health practitioner, a patient can get an accurate and complete picture of his or her health. Dianel®-5111 diagnostic system can automatically detect clinical and pre-clinical pathological processes in each organ, propose an individual health improvement program, prepare a detailed list of recommendations, automatically export the test results and prescribed treatment in a discharge report.
On the basis of the diagram received from the bio object one can choose allopathic, herbal therapeutic and homoeopathic preparations and dietary supplements. These preparations are entered into the database of the program in the form similar to the pathologic standards as a diagram describing the bio energetic potential of a preparation.
biolaz oberon Theoretical basis of the method
The theoretical basis of a method is the following hypothesis: The homeostasis of an organism is connected with the fact that the cells are emanating the electromagnetic fields in the SWF-RANGE; any pathology of the organ should be considered as the pathology of its cells, too. As amplitude-frequency characteristics (АFC) of electromagnetic fields of radiation of a sick and of a healthy organism are not equal but essential different, every emanation deviating from the norm can be considered as the sign of breaching the amplitude-frequency description of the organism, to say the sign of disease.
Before registering the own radiation, an amplification must be done by means of the additional supplying from external sources at resonance frequencies causing the AFC resonance effect in the electromagnetic fields of a cell.
Simultaneously the analysis of electrical resistance indexes and of the volumetric electro conductivity of the tested object must be carried out using the galvanic electrodes, and this considerably raises the accuracy of a state of health estimation and the correctness when selecting the health improving program.
Then the registered picture of radiations in various ranges will be compared with a reference picture of normally functioning bio-object and with a database containing the pathological standards and attributes. When comparing, the nonlinear computer analysis of the degree of deviation of a weak electromagnetic field of the patient from the good state standard or from the pathological or health improving standards is used. This analysis allows to evaluate the state of health of the tested person and to select for him(her) some health improving and preventive preparations.
biolaz oberon Functions:
• Analyzed are up to 392 organs and sections with indicating the current functional status;
• Revealing pathological, histological processes with precision of up to 85%;
• Revealing the first cause of pathology and psycho physiological deviations;
• The function of monitoring the state dynamics (comparative analysis);
• Individual revealing harmful substances and factors – allergens, contaminants, energy information burdens, etc.;
• Fitted are medical and prophylactic preparations from the program data base of various groups (allopathy, homeopathy, phytopreparations, various dietary supplements);
• Individual making energy information health-improving preparations for the patient on matrix (water, alcohol, sugar, paraffin/ oil);
• Holding sessions of energy information action (Mora – therapy);
• Vegetal testing any medicines, homeopathy and dietary supplements in a bio resonance chamber;
• Compatibility with modern computers and Windows operating systems.
How to Using of the biolaz oberon equipment?
Having all the listed advantages and abilities, the Hardware-software Complex "Biolaz-Oberon" can be used in a very wide spectrum of applications and can be considered as a convenient means for preliminary not medical diagnostics by different experts and in different spheres of activity. When working with our clients we have established the following abilities:
The private practicing physicians and specialized physicians at medical institutions of any specialization, when using the Hardware and Software Complex "Dianel" with the "Dianel" program will be able to consult the patient on all the questions regarding his (her) health in detail and to select any medicinal and preventive preparations. Owning to an extensive data base the program "Dianel" can also be used as an unique encyclopaedic manual for the doctor.
The consulting physicians at the health improving sports and fitness clubs, when using the HSC "Dianel" will be able to supervise the state of their clients in real time operation, to retrace the dynamic of their health changing, both to the best and to the worse. These abilities are supported with the "Comparative analysis" and "Vegeto-test" functions.
The Insurance companies having deal with insurance the health of clients, when using our HSC "Dianel" will be able to define the state of health of the Insurant fast and precisely and thanks to the possibility to reveal the risk of serious diseases to evaluate the risk when making program of life and health insurance of the patient inclined to illnesses, or will be able to offer to him (her) the insurance tariff corresponding to his (her) state of health.
The Medical centers can use all possibilities of the Hardware and software complex "Dianel" described above, but the main advantage will be the fast revealing of serious problems of the patient, confirmation of these problems by other
How biolaz oberon work?
biolaz oberon Dianel-5111 biofeedback health diagnostic system for a comprehensive bioresonance non-linear human body diagnostics and homeostasis testing.  
biolaz oberon Key features:
         1-channel skin galvanic responce channel
         1 Vega-test module
         «Dianel®-2.0» software (Express version)
         15 groups of etalons in the preparation database
         Accuracy of diagnostics – up to 90%
         Handy modern case with 2.8-inch touch-screen display
biolaz oberon Indications
Dianel-5111 diagnostics and therapy system is based on the biofeedback technology and indicated for the whole comprehensive bioresonance testing of the whole human body and specific organs and systems of organs. Dianel®-5111 diagnostic system is used for:
Comprehensive bioresonance screening diagnostics of all human organs with the ability to detect disease, even at an early stage – with the help of «Dianel®-2.0» program;
Vegetative-Resonance Testing (VRT) of medicines, dietary supplements, homeopathy preparations to select the most effective;
Protracted Energy and Informational influence (Mora-therapy) for the normalization of the functional condition of organs and homeostasis of the body as a whole – with the help of «Dianel®-2.0» program;
Dianel-5111 diagnostics and therapy system is designed to address the most important medical challenges of a therapist today. Typically the matters of the higest difficulty include so called "diseases of civilization": obesity, insomina, infertiliy, erectile dysfunction, anxiety disorders, depression, harmul addictions (smoking, alcohol, drug and gambling addiction), parasite infections, chronic pains of various nature, osteochondrosis, joint and spine diseases etc.
Since these diseases are caused by mutiple and various factors (genetic and adjustable environmental factros, mental and physiological, lifestal and nutrition factors) – a therapist needs to implement a comprehensive multifeceted strategy in order to design a customized wellness program for every single patient. Considerable diagnostic possibilities of «Dianel®» systems enable implementation of integrative (complementary) approach in the healthcare which means taking into account functional condition of all organs, homeostasis, physiological and emotional condition of a patient.
biolaz oberon Dianel-5111 diagnostic system is recommended to use by
nutritionists,
naturopaths,
complementary and holistic medicine practitioners,
in resort treatment, in health resorts, wellness and spa facilities
in anti-smoking therapy,
in anti-aging therapy,
for the selection of nutrition regime and food supplements,
as the means of functional body condition assessment and disease detection for the purpose of health improvement and disease prevention as well as dynamic treatment control.
In this manner Dianel-5111 diagnostic system is an appropriate instrument for those healthcare professionals who use a comprehensive approach to healthcare, resulting in an individual wellness and treatment program for each patient taking into account functional condition of all organs, homeostasis, physiological and emotional condition of a patient..
Dianel-5111 bioresonance health diagnostic system is a simplified version of version Dianel-5121 because of the following:
Dianel-5111 bioresonance machines have only Express(ie. The Shortest) research option with 86 Male organs and 89 Female organs to test, but in Dianel-5121 system,  Standard research option is available with 403 Male organs and 412 Female organs to test.
Dianel-5111 package includes only 15 groups of spectral etalons in the software preparation database, while Dianel-5121 package includes 30 groups of etalons to select and to charge by Electromagnetic frequency pattern VEGA-test (VRT, Vegetative Resonance Testing)
Dianel-5111 bioresonance biofeedback machine has only ONE Galvanic Skin Response cannel, but Dianel-5121 has TWO GSR cannels which enhance precision of diagnostics and add more health tests
Dianel-5111 bioresonance biofeedback machine canNOT run Psycho-physiological tests of physical health and neuro-mental condition – BECAUSE «Dianel®-iON» software is not included in delivery package and  Dianel-5111 has only one GSR cannel. This type of test requires TWO GSR cannels.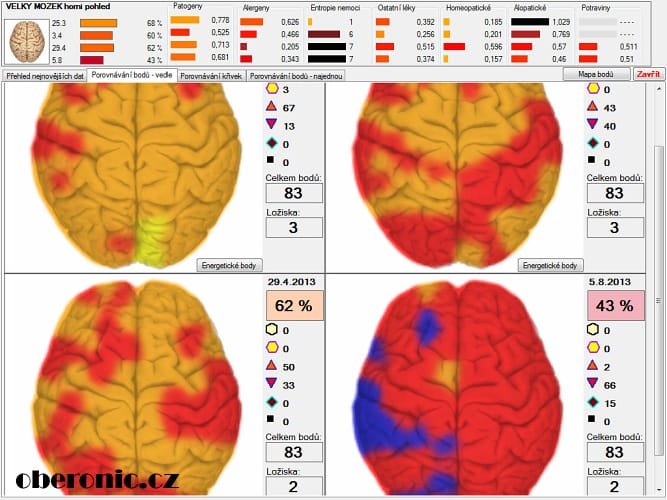 Save
Related Items